"Local business owners taking advantage of Marcellus Shale"
Canonsburg, Pa. – As responsible Marcellus Shale natural gas development continues to expand across the commonwealth, so too are the opportunities for Pennsylvania-based businesses and workers. That was the topic of discussion at two events held yesterday in Johnstown and La Plume, Pa., where more than 275 small business owners and representatives attended seminars to learn more about the Marcellus-related supply chain opportunities. Partnering with Johnstown Area Regional Industries, Catalyst Connection (Regional Industrial Resources Center), members of the Marcellus Shale Coalition spoke directly to the needs of the industry and the host of business opportunities associated with this fast-growing industry. The La Plume (Lackawanna County) event was hosted by the Scranton Regional Chamber of Commerce's MetroAction and Keystone College. Following are highlights from the forums:
Mighty Marcellus "Outproducing Expectations": "The Marcellus Shale in Pennsylvania appears to be outproducing expectations, area business owners were told at a meeting Tuesday in Johnstown. More than 150 people packed the Holiday Inn along Market Street to learn how they can cash in on the lucrative and expanding natural gas industry. The event was organized by Johnstown Area Regional Industries and Catalyst Connection, a Pittsburgh-based manufacturing consulting group." (Daily American, 8/23/11)
"Businesses Learn To Tap Economic Potential Of Marcellus Shale Drilling": "With Marcellus Shale drilling becoming a major player in Pennsylvania's economy, the industry is now impacting other smaller businesses that can supply its needs. … Representatives of 155 small businesses attended to the forum…made up of Marcellus shale business experts, gave an insider's perspective on what it takes to do business with the natural gas industry. "What's so important it that the businesses, the employers, throughout the commonwealth understand what this industry can do for them for growing their businesses," said Kathryn Klaber of the Marcellus Shale Coalition." (WJAC-TV, 8/23/11)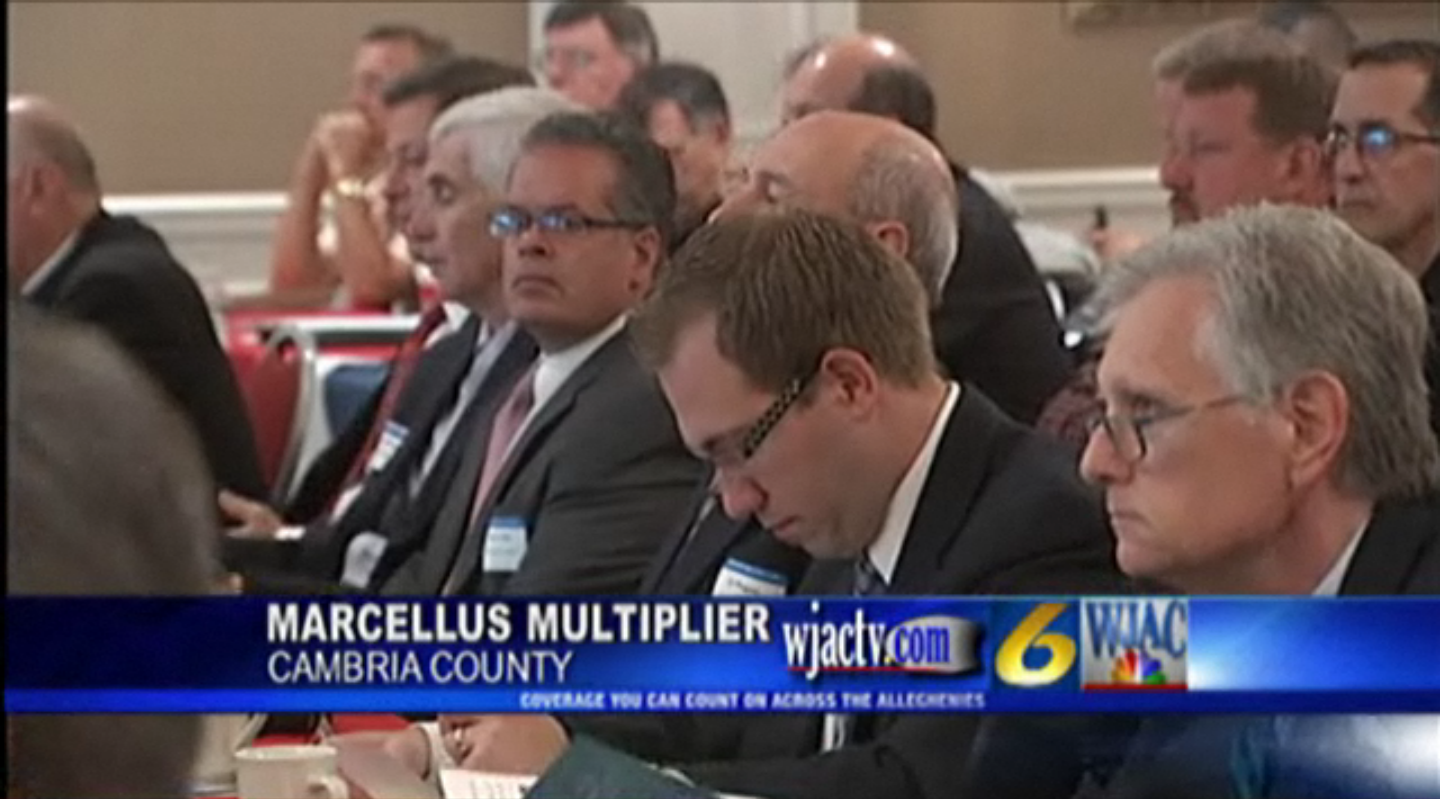 Click HERE to view WJAC-TV's coverage of event.
Seminar Informs Small Businesses on Marcellus Opportunities: "Keystone College and MetroAction, a division of the Greater Scranton Chamber of Commerce, recently hosted 'Marcellus Shale and Your Business,' a seminar designed to help local businesses learn more about opportunities in the Marcellus Shale region. Approximately 125 local business professionals attended the event, held in Keystone's Hibbard Campus Center." (Wilkes-Barre Times Leader, 8/24/11)
Johnstown Small Business Benefiting from the Marcellus Multiplier: "RNDT Inc. President Fred Raco said his Johnstown-based commercial testing company has found work running industrial X-rays on pipelines and castings for natural gas drillers. "We were a perfect fit," Raco said. "We were a local company. They didn't have to bring companies in from out of state, or even Pittsburgh or Philadelphia." Raco encouraged local businesses to attend industry trade shows to network. U.S. Rep. Mark Critz gave the opening remarks. Interviewed after his speech, Critz said Tuesday's event was about networking not only with corporations, but also connecting small businesses along the 'supply chain' of the Marcellus Shale." (Daily American, 8/23/11)
Additional information: