America's increasing use of clean, natural gas for power generation continues to deliver significant benefits for the environment, Carnegie Mellon University's latest Power Sector Carbon Index report reveals.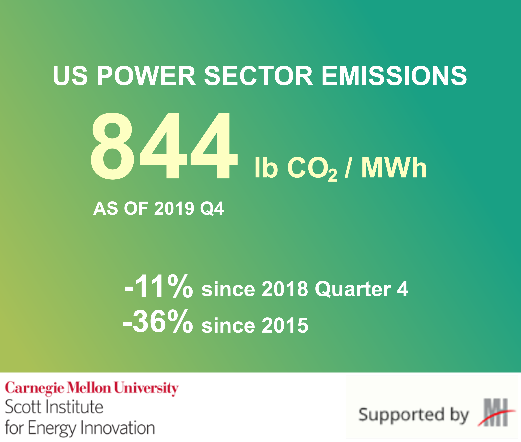 CMU's Scott Institute for Energy Innovation reports a 36% decrease in total power sector emissions intensity over the last five years. Compared to 2018, emission intensity was down 11% at the same time natural gas-fueled power generation increased 12%.
This significant clean air progress occurred as natural gas grew in share of electricity generation, reaching 39% of the nation's total power generation today.
What's more, these findings represent data that was reported before the rise of coronavirus outbreaks, which have since plunged emissions to historic lows.
Pennsylvania, the nation's 2nd largest natural gas producer, is realizing these benefits firsthand, as statewide emissions have declined 30% since 2005, according to state DEP data. The Commonwealth will continue to be a leader in nationwide emission reductions as plans for more natural gas powerplants are scheduled to come online in the next few years.
Facilities like Tenaska's Westmoreland Generating Station or Invenergy's Lackawanna Energy Center use local natural gas to reliably generate an on-demand, affordable energy source for more than 2 million homes.
These are just two of the 19 power generation projects underway in the state, representing nearly $13 billion in private capital investment for the Commonwealth, and totaling more than 16,700 MW of generating capacity.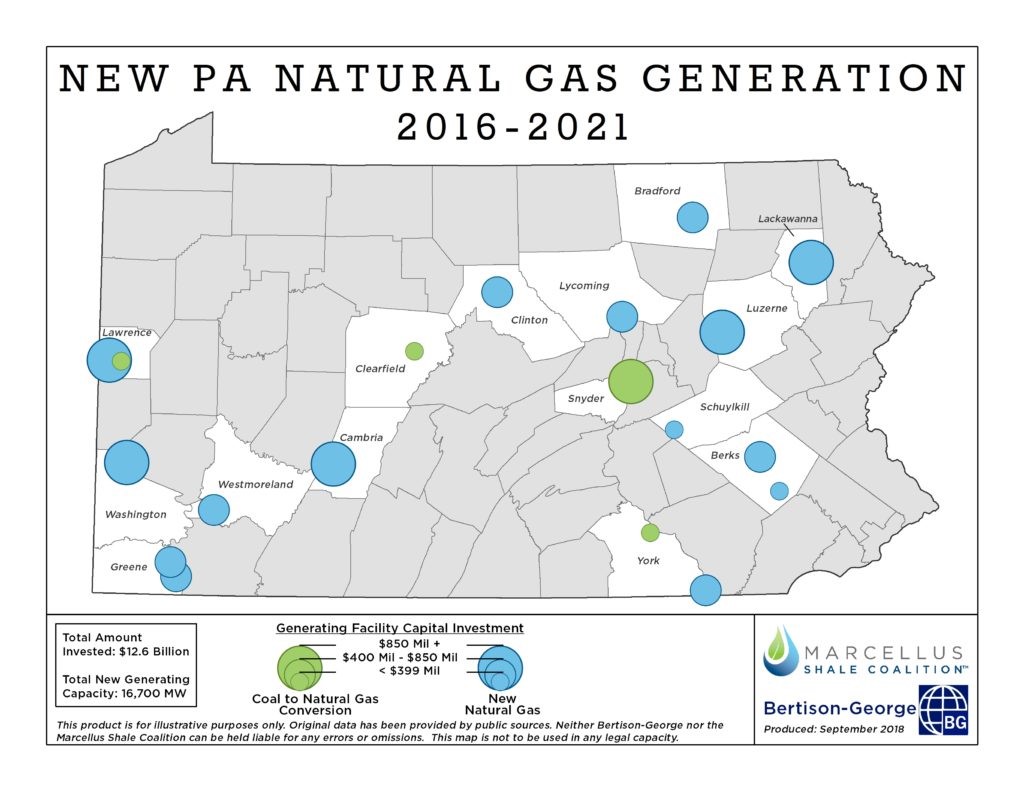 ---