Last week, we spoke with Mike Funari and Rich Musser of The Tri-M Group, to learn about their business and how it serves the oil and gas industry. This interview has been edited for brevity and clarity.
Q. To start, could you introduce The Tri-M Group and give a brief history of your practice?
Rich Musser: Tri-M was started in 1964 by two brothers, Tom and Dick Musser, who had a dream of building an industrial electrical company. There is also a third brother, Harry, which is where the name Tri-M comes from.
Actually, there's a funny story about how Tom would say Tri-M was out of business and back in business it's very first day. Eager to succeed, Tom and Dick headed off to their first job with their truck and ladder. In their haste, they forgot to secure the ladder, and upon arrival at the job site, discovered that it was gone. Fortunately, a local farmer witnessed the incident, returned the ladder, and with it, a bright future for the young electrical contractors. Tri-M has come a long way from that frenzied day and has grown into a 100-million-dollar company with over 520 employees in four locations.
In 1972, Dick sold his shares to Tom, who then started to diversify the company and over the years, added high voltage, building automation systems, electrical testing, telecommunications and network infrastructure, and security to Tri-M's capabilities. Tom's goal was to be more than a traditional electrical construction company; he wanted to be a solutions provider, always looking for new and innovative ways to answer his customer's needs.
Tom's motto for Tri-M has always been "employees first, customers second, profits third". He believed if he took care of the employees, they would take care of the customers, and the profits would fall in place.

Q. How did Tri-M begin its work with the natural gas industry?
Rich Musser: As the different disciplines within the company started to grow, we transitioned into the solutions practice we are today. Our next step, which is where the establishment of our Lock Haven location came into play, was to get into the gas industry. In 2012, Tom and I took about 25 employees to our Lock Haven Office and started to develop relationships within the natural gas industry. Our team already had plenty of experience within the critical industrial sectors, and this helped us get up to speed quickly within the energy & infrastructure industries.
We can provide many different capabilities. From wiring a receptacle, to building a substation and erecting powerlines, we do it all. With our expertise in fiber optics, security, building automation and electrical testing, we are a one stop shop. I believe that's what the natural gas industry appreciated and respected. They could call one company and have all of those areas handled for them.
Recently we've built a prefab shop that goes hand in hand with the natural gas industry. Many of the installs in the natural gas industry are prefabbed on different locations and then brought on site. Tri-M took that same concept and this year we built a 15,000 square foot building for prefab that supports the natural gas industry. It allows us to wire up the skids in a controlled atmosphere, without the weather element, eliminate some safety concerns and meet the goals of the industry with a rapid turnaround.
Q. What would you say differentiates Tri-M from your peers in the industry?
Rich Musser: Tri-M puts a huge emphasis on safety and training. Our safety standards speak for themselves. Along with that, however, I would say our broad scope of capabilities. We're typically bidding against an electrical contractor, and we're more of a solutions company. We have engineers, designers, and skilled technicians who can bring in the fiber, the communications, the security – when you start to bring all of those solutions together, it makes it much easier to go to market with.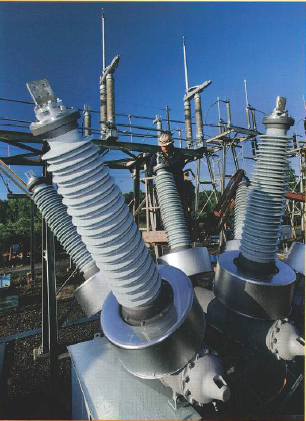 Mike Funari: Also, on the prefabrication side, we do building information modeling (BIM), virtual construction, medium and high voltage electrical construction, building automation, network infrastructure, security, life safety, and instrumentation. We also now do energy analytics and we have an electrical testing group, which is NETA-certified. All of those teams are backed up with 24-hour service.
Q. Where have you seen the value of an MSC membership?
Mike Funari: Well, we just joined eleven months ago; we're neophytes, if you will. But we have already been able to experience the benefits of being a member. First, I think this membership has assisted us in providing a safe workplace for our team members and for the communities we work in. One of the other areas I'm seeing more and more is the MSC efforts in Harrisburg that is helping to change the perception of this industry with lawmakers & the general public. These are very positive results.
Q. If there is one thing you want to tell a neighbor or friend who is unfamiliar with the industry, what would that be?
Mike Funari: I would tell them what I tell my kids all the time – that the natural gas industry provides safe, responsible, sustainable energy and without it, Americans would have to rely much more on foreign energy producers. As we've seen in the past, that puts us at the mercy of their control and keeps our hands tied.