As production of clean, abundant Pennsylvania natural gas continues to break records, topping 5 trillion cubic feet last year, America is leading the world in reducing carbon emissions, new data from federal and international agencies confirms today. According to the International Energy Agency, the "surge in shale gas" drove U.S. carbon emissions to their lowest level since 1992. The U.S. Energy Information Administration also announced this week that "energy-related carbon dioxide emissions decreased" in 2015, continuing a trend where emissions have declined "6 out of the past 10 years."
This significant clean air progress tied to American natural gas comes amid continued economic growth, a "cause for optimism," IEA's executive director stated. "Emissions in the United States last year were at their lowest level since 1992," the international agency reports, "a period during which the economy grew by 80%."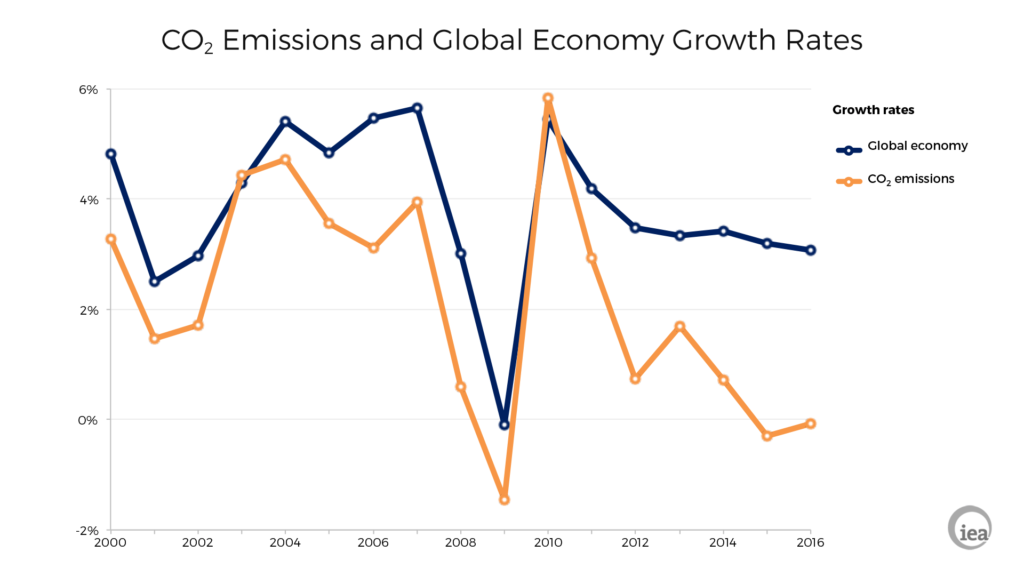 (Source: IEA, 3/17/17)
Key Findings:
EIA: "This decline occurred despite growth in real gross domestic product (GDP) of 2.6% as other factors more than offset the growth in GDP."

IEA: "The biggest drop came from the United States, where carbon dioxide emissions fell 3%, or 160 million tonnes, while the economy grew by 1.6%."

EIA: "Energy-related CO2 emissions in 2015 were about 12% below 2005 levels."
Earlier this year, EIA reported new natural gas power plants contributed to the "largest amount of added capacity" to the U.S. electricity grid since 2012 and projected growth in the share of natural gas electric generation. In fact, natural gas is now the largest source of U.S. electricity generation.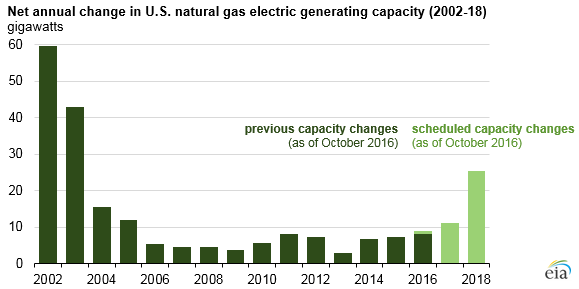 (Source: EIA, 1/30/17)
The latest data follow a series of government and independent reports identifying American natural gas as key to achieving clean air benefits. Last year, for example, the U.S. Dept. of Energy confirmed that thanks to natural gas, America leads the world in carbon emission reductions. State data likewise confirms that methane emissions continue to fall alongside rapid natural gas production growth.
With clean-burning natural gas, we have the "generational opportunity," as MSC's Dave Spigelmyer wrote on Earth Day last year, to strengthen our environment, our economy and our nation's security.
Join the conversation on social media by following the MSC on Twitter, liking us on Facebook, and visiting our blog.