Natural gas producers aim to leave behind a small footprint for each well pad after the wells are in production. Restoration involves landscaping and contouring the property as closely as possible to pre-drilling conditions. Property owners generally see a small wellhead on a level gravel pad, a small amount of equipment, two to three water storage tanks and a metering system to monitor gas production. In addition, PA DEP requires stormwater management controls to be developed for areas not vegetated. All equipment is painted and maintained for safety and appearance by a well tender.
If you're interested in learning more about the site restoration process, please visit the Recommended Practices section of the website for additional details on this process.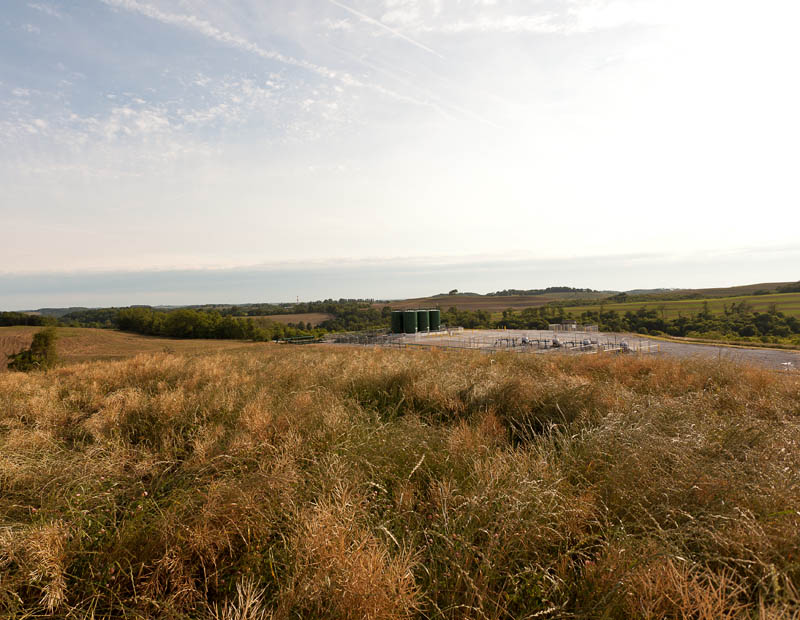 Photo courtesy of Range Resources.