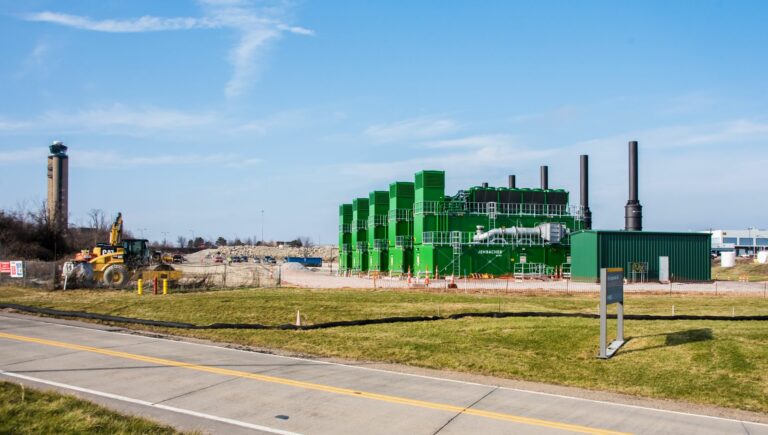 Natural gas and renewable energy sources will work in tandem to power the Pittsburgh International Airport (PIT), a local example of the nation's changing electricity mix.
Construction workers are installing the first solar panels for the airport's innovative Microgrid Project, which is a two-fold power generation plan utilizing both natural gas and solar energy to create a dependable, flexible, clean grid to power the airport's terminals, airfield, hotel and gas station.
Unconventional natural gas wells developed on-site feed modern, highly efficient electric turbines to provide the airfield terminals and main public areas with electricity while more than 9,000 across eight acres will supply power to the other area's on the airport's property.
Together, the microgrid will produce 23MW of electricity, 20MW of which will be generated with natural gas. Peak demand for the airport is currently 14MW, PIT estimates.
"We are leveraging the talents and skills of our local workforce and partners to create an energy source that is resilient and sustainable," Tom Woodrow, vice president of engineering at PIT said.
Grid reliability issues and electricity disruptions at airports across America were the primary driver behind the creation of PIT's microgrid, officials said, and having this sustainable power source will avoid power outages and be more cost-efficient in the long-term.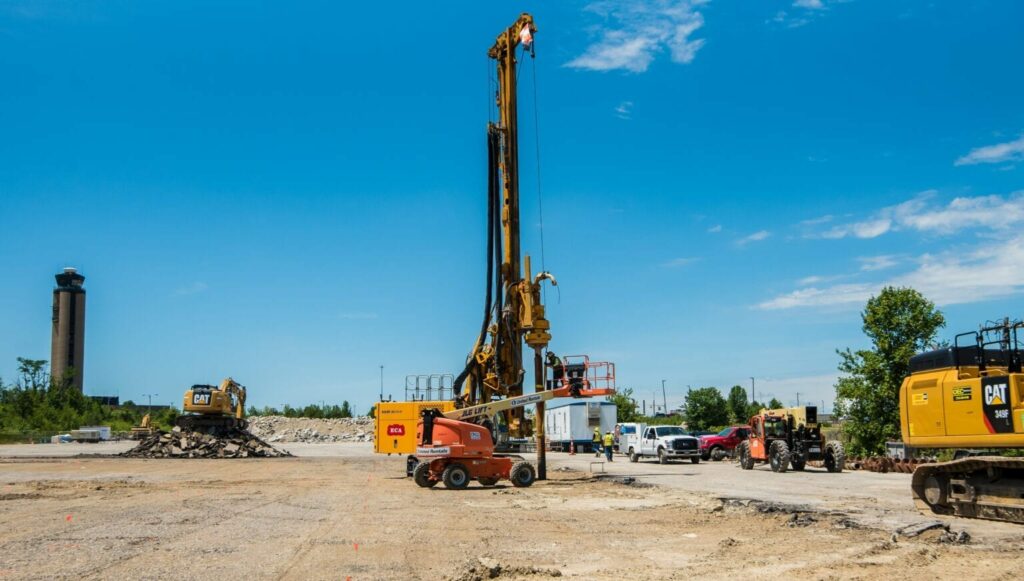 The construction's commencement this week comes as the nation's electric generation mix continues to structurally change, featuring a greater combination of domestic natural gas, wind, and solar sources.
It's not "Pittsburgh vs. Paris," as the Pittsburgh Tribune-Review's editorial board recently phrased. While the region is often defined by its industries, Pittsburgh is exemplary of a resilient energy economy – thanks to innovative research and development efforts, technology, a skilled workforce and industry best practices – that is able to adapt with the needs of our people and the environment.
"Energy is quite literally the bedrock of our region," Morgan O'Brien, former president and CEO of Peoples Natural Gas – who will be operating the grid – said when it was announced in 2019. "This project illustrates our region's ability to show the world how to combine innovation and technology to be more responsible to our environment while creating a modern, state-of-the-art airport that people will celebrate and that will help power this region's growth into the future."
Natural gas, wind, and solar energy are the solution to continued environmental gains and the fundamental need for around-the-clock, affordable energy.
"Part of our mission is to be a world leader in aviation innovation and this project is about powering airports into the future," PIT's CEO, Christina Cassotis, said.