As the 2nd largest producer of natural gas in the country, nearly a quarter of the United States' total production is produced in Pennsylvania – an achievement that has positively changed the economic landscape of the region.
While a majority of natural gas production occurs in the Southwestern and Northeastern parts of the state, the benefits of this critical industry are realized statewide through impact fee (tax) revenue, new business development and investments, consumer savings and quality job opportunities along each link in the supply chain – not to mention the air quality progress and other environmental gains.
Even the Delaware Valley in Southeastern Pennsylvania – which has no drilling activity – has benefitted greatly from "the spillover economic effect" of the Shale Revolution, as a recent news article reports.
How? Here are a few of the broadly shared benefits of Pennsylvania natural gas production:
The Impact Fee
In 2011, the Pennsylvania General Assembly greatly modernized the state's regulatory framework and established the impact fee, or Pa.'s tax on natural gas. This tax has generated nearly $2 billion in less than a decade and is structured to support community development, environmental conservation, and infrastructure construction in every single county.
For example, $45 million has been distributed to the four counties that make up the Delaware Valley to date – even though the counties have no drilling activity.
"In the past decade, the impact tax has paid for dozens if not hundreds of park improvements in the Delaware Valley counties, the creation of gardens and trails, and helped fund environmental projects like storm-water runoff improvement projects and conservation easements," the Delaware Valley Journal article states.
And this year, these funds are even more critical, as they support the needs of local communities whose economies have been hit hard due to the onset of COVID-19.
Job-Creating Energy Infrastructure, Manufacturing Projects
Pennsylvania's abundance of natural gas and natural gas liquids (NGLs) is the reason large scale manufacturing facilities – such as Shell's $6 billion ethane cracker plant outside of Pittsburgh – have invested in this region. Natural gas serves a dual purpose in this sense, as a feedstock to reliably and affordably power facilities, while also containing the raw materials necessary to manufacture a variety of consumer items – from life sustaining plastics to preservatives that keep our food fresh.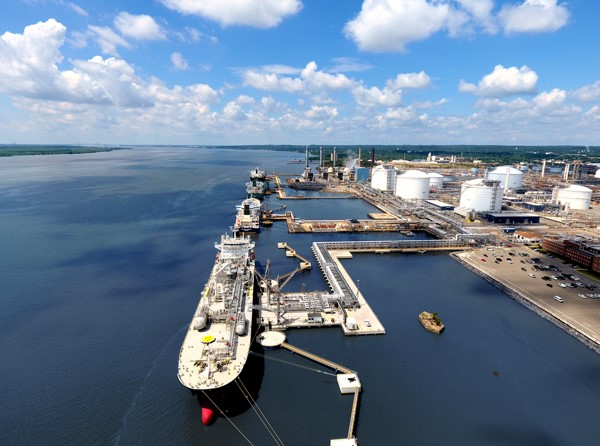 The revival of the Marcus Hook Terminal outside of Philadelphia is another example. This site has undergone a rebirth, transforming into an NGL logistics hub and export terminal to bring Pennsylvania-produced natural gas to the global market.
"Economic​ ​development​ ​at​ ​the​ ​Marcus​ ​Hook​ ​facility​ ​is​ ​bringing​ ​us​ ​back​ ​to​ ​fiscal​ ​health," ​Andrew​ ​Weldon,​ ​Marcus​ ​Hook​ ​Borough​ ​Manager said.​ ​"This​ ​allows​ ​the​ ​borough​ ​to improve​ ​life​ ​for​ ​its​ ​residents."
The local school district near Marcus Hook, Pa. – Chichester School District – even saw its tax base triple in just one year: from $1.6 million in 2017 to roughly $4.9 million in 2018.
More, the construction of these facilities and projects are often done through partnerships with regional building trades and skilled labor unions, providing high-paying jobs to hardworking, middle class families.
Environmental Progress
Natural gas currently makes up about a third of our nation's electricity generation, and as that share has gradually increased, we've seen greenhouse gas emissions and other harmful pollutants decline substantially. Just last week, in fact, the U.S. Energy Information Administration (EIA) credited natural gas as the reason why total energy-related CO2 emissions hit 30-year lows in this country:
"U.S. electric power sector emissions have fallen 33% from their peak in 2007 because less electricity has been generated from coal and more electricity has been generated from natural gas," EIA's report concludes.
In Pennsylvania specifically, emissions have dropped nearly 30% since 2005, according to state data, delivering a healthier environment for all residents in the Commonwealth.
That's why "any conversation about clean energy must be grounded in the partnership that will make its future possible. Supporting a thriving natural gas industry – from production to pipeline deployment to its growth in electric generation – should be a core focus of any public policy discussions aimed at building upon the progress our industry has realized for Pennsylvania and the nation," MSC's Spigelmyer has told Congress.
---