As President Trump and former Vice President Joe Biden traverse Pennsylvania seeking the state's 20 electoral votes prize, voters across the Commonwealth are clear: natural gas is important to our communities. From small businesses to elected leaders, voters are proud Pennsylvania produces the clean natural gas that's moving our economy and environment forward.
But let's be clear: policies matter. To continue realizing the shared benefits safe, responsible natural gas development can deliver, we need pragmatic, commonsense policy leadership from Harrisburg and Washington.
"Just as our elected leaders in Harrisburg worked together as Democrats and Republicans to promote pro-manufacturing, pro-energy and pro-labor legislation, we expect the same efforts from our leaders in Washington, D.C," MSC's Spigelmyer and Steamfitters Local 420 Jim Snell wrote in PennLive recently. "While there is widespread public support for safe, responsible natural gas development across key energy-producing states including Pennsylvania, some candidates continue to push unrealistic policies that will hurt working families and jeopardize the environmental gains we've made."
Here's what they're saying about the importance of natural gas to Pennsylvania.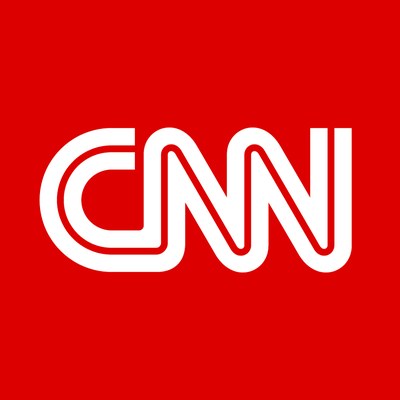 Biden defends fracking position in Pennsylvania push (CNN, 10/25/20)
"You've heard so much about this issue of fracking in the presidential debate, the vice presidential debate, and both candidates are making their pitches to key voters in this battleground state. This issue is especially important here in Western Pennsylvania as they get ready to cast their votes."
"In Western Pennsylvania, natural gas is king. The natural gas industry put this area on the map."
"Fracking…has transformed the economic landscape of this area. Today, the industry employs nearly 30,000 people in the state."
"The future of the fracking industry here is directly tied to voters' livelihoods."
---
Fracking, long important in Pennsylvania, accompanies the state's rise in national electoral prominence (WHTM, 10/24/20)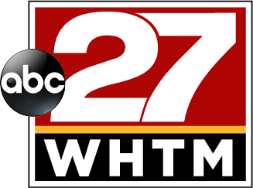 "President Donald Trump and Vice President Joe Biden used the word "fracking" 15 times during Thursday night's debate, all because of another word that could determine the upcoming election: Pennsylvania."
"In Pennsylvania, even many Democrats, whose party nationally includes vocal environmentalists who oppose fracking, support the industry."
"Policy and politics matter in terms of regulation. Just look at the difference between Pennsylvania, where you can have fracking with economic benefits, and New York State, next door, where you can't." [New York banned fracking in 2014.]
---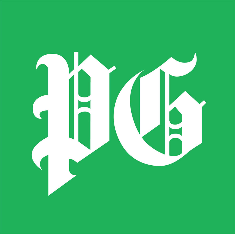 An American Success Story (Pittsburgh Post-Gazette editorial, 10/21/20)
"Last year, however, saw more natural gas extracted from Pennsylvania's vast Marcellus Shale than in any other year. With this achievement in mind, let's consider what a benefit the shale gas boom has been to America and to this region."
"Shale industry jobs in Pennsylvania increased from 9,143 in 2007 to 20,146 in 2016, according to analysis by the federal Bureau of Labor Statistics, and this does not include the ancillary economic activity indirectly connected with drilling."
"As the fracking revolution led a shift from coal to gas for generating electricity, total greenhouse gas emissions have decreased. A 15% reduction in the use of coal for electricity is what underpinned the decline in overall emissions last year."
---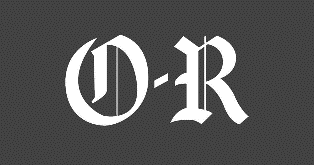 Bartolotta, fellow state senator tout oil and gas industry (Observer-Reporter, 10/23/20)
Bartolotta, R-Carroll Township, represents the 46th District, which encompasses most of Washington County, all of Greene County and part of Beaver County.
Washington was the second-largest producer of natural gas among Pennsylvania's 67 counties in 2019, and the state was second nationwide in production, thanks to the Marcellus and Utica shale formations.
"This industry has brought billions of dollars to our communities. Without the impact tax, our municipalities wouldn't have things like fire trucks and playgrounds."
Natural gas: Let's keep the power on (Observer-Reporter op-ed, 10/21/20)
"There is no question that natural gas development in Pennsylvania has led to local, state, and national benefits…And nowhere have these positive economic impacts been more pronounced than in Washington County where we have been experiencing the benefits of the natural gas industry for over 15 years."
"These companies have created jobs, driven investment and created an environment for growth … and those that work for them have become our neighbors."
"The natural gas industry is providing the jobs and the affordable energy Pennsylvania's businesses and families need to power our economic recovery."
---
Natural Gas is Key to Pa. Battleground State (CBS, 10/21/20)
"How important is natural gas to Allegheny County?" CBS' Tony Dokoupil asks County Exec., Rich Fitzgerald. "It's huge."
Rich Fitzgerald is a Biden supporter and the top elected official in Allegheny County.
---
Building Trades Union Members Support Pro-Natural Gas Policies (Washington Examiner column, 10/19/20)
"We all want to see the fossil fuel industry move forward, but we want to see it move forward in an environmentally friendlier way, which is possible through technology like carbon capture…" Steffee explained. "We want to be the ones to build and maintain these facilities…We know, and if anybody follows the facts or connects the dots that renewables will never be able to replace our fossil fuels, it's a no-brainer…You cannot even conceive a windmill or a solar panel without fossil fuels."
---
Beaver County signs letter to Trump, Biden in support of natural gas (Beaver County Times 10/9/20)
"As elected leaders representing communities across the western Pennsylvania region, we know that political campaigns often highlight our differences on policies and approach and not the areas where we share common ground."
That common ground, according to the letter, is a shared recognition of the natural gas industry's impact on regional job growth and affordable energy. Natural gas, elevated by the Marcellus and Utica Shale reservoirs, has filled the economic void left by steel and coal, commissioners said. This includes attracting jobs in manufacturing and petrochemicals.
"Good paying jobs aren't a partisan issue."
---