New federal data suggests abundant, clean American natural gas is garnering heightened demand from international markets, enhancing geopolitical ties and energy security across the globe.
In its monthly Short Term Annual Outlook (STEO), released this week, the U.S. Energy Information Agency (EIA) expects liquefied natural gas export demand to return to pre-COVID levels by this November, averaging more than 9 billion cubic feet per day.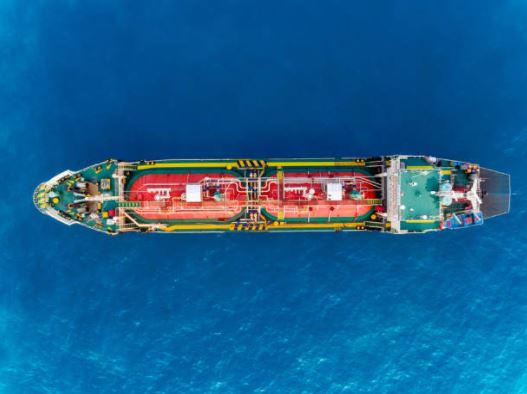 This outlook comes as a new LNG export terminal – which would create good-paying jobs among the region's building trades – is being considered for the Philadelphia market.
For the Philadelphia-area site, abundant natural gas produced in Northeastern Pa. will be cooled and transported by rail to the proposed terminal, where it will then be shipped to markets across the globe.
This means that more countries will have access to the substantial economic and environmental benefits shale gas provides in addition to breaking dependence on Russian-produced gas.
Consider Poland's decision last year to import more natural gas from the U.S., as a prime example. In 2019, the Polish Oil and Gas Company inked a deal with Venture Global LLC, which is expected to commence in 2023, to increase American LNG imports by 1.5 million metric tons per year to the country.
As the New York Times reported:
Poland is determined to end its reliance on Russian energy within the next few years, part of a broader effort in Europe to diversify the region's energy supply. Relations with Russia have been unsettled, sometimes perilously, over political differences as well as the role of Poland, a former Soviet satellite, in NATO.

The country has found a ready replacement in the United States, which has an abundance of natural gas from the shale boom and a political incentive to ease Russia's chokehold on Europe.
Just a decade ago, America was building LNG import terminals. Today, America's energy outlook has changed for the better, as the U.S. has become a net exporter and the world's largest natural gas producer. EIA's findings indicate the U.S. has the ability to strengthen and rebuild our economy with natural gas and, with should the Philadelphia-area terminal advance, expand American energy dominance worldwide.
While fringe activist groups are attempting to stop the construction of the proposed terminal, Americans should understand that our country's pursuit of a clean energy future "must prioritize innovation, job growth and a sustainable economy," MSC's Spigelmyer wrote in a column featured in The Hill last year.
"As our elected leaders grapple with how to best achieve this, they would do well to look to the benefits of natural gas as experienced in Pennsylvania," Spigelmyer wrote.
---