Pennsylvania Attorney General Josh Shapiro's politically-motivated report on shale gas development ignores existing law, the Commonwealth's strong regulatory framework, and contains numerous misstatements and inaccuracies, various news outlets have reported.
Make no mistake, Pennsylvania has nation-leading environmental regulations and "there's no industry that's under the kind of perpetual scrutiny that shale gas development is under," MSC's David Spigelmyer has said.
The report, which resulted from two-years of a taxpayer funded investigation, completely overlooks key regulatory and legal changes that have modernized the Commonwealth's oil and gas program over the past dozen years. Key changes include:
Act 9: Established the "Marcellus Advisory Commission" in 2011, which mandated each well site to implement emergency response plans, disclose street and GPS addresses of all operations, and permits both the Pa. DEP and PEMA to enforce these laws.
Act 127: Enhanced the state's oversight of pipeline operators and projects, enabling the Pa. Public Utilities Commission to enforce federal laws regarding the transportation of natural gas.

Act 13: The comprehensive unconventional oil and gas act signed into law in 2012, which includes chemical disclosure requirements, pre-drill notification, water well testing that encourages third-party review, farther well operation setbacks, and established the impact fee, which is the state's production tax and has generated nearly $2 billion to date.

Chapter 78a: Regulatory changes focused on well monitoring, public resource impact screening, water supply replacement standards, waste management and disposal, and site remediation.
Here's what they're saying about Pennsylvania's modern, effective oil and natural gas regulatory framework:

PA's Gas Producers Become A Political Football In New AG Report
"On June 25, Shapiro released a report from a two-year grand jury investigation which largely uses anecdotal allegations to lambast the state's industry and regulators for a variety of sins both real and not-so-real. In constructing his report the Attorney General managed to either ignore or misstate at least a dozen important facets of Pennsylvania law." …
"Among other misstatements of fact, the report alleges that the industry "uses explosives" in hydraulic fracturing operations. This is simply not true, and obviously included in the report for alarmist purposes." …
"On the other hand, the AG did win the approval of actor/activist Mark Ruffalo, who responded to the report on Twitter, saying "[Josh Shapiro] is right. This never should have happened. Fracking companies have devastated PA & poisoned residents & PA Department of Environmental Protection was complicit." Naturally, Mr. Shapiro responded with a Tweet of his own: "Thank you @MarkRuffalo for putting a spotlight on this issue. We need to listen to the Grand Jury's recommendations and implement them to make sure we protect every Pennsylvanian's right to clean air and pure water."
"Funny, the people at the DEP thought that was exactly what they've been doing all along." (Contributor, 7/9/20)
"Marcellus Shale Coalition Blasts Grand Jury Report"
The Marcellus Shale Coalition spoke out Tuesday about last week's grand jury report on the natural gas industry and state regulators, calling the report riddled with errors and offering a "jarring lack of reality."
In an interview with the Business Times on Tuesday afternoon, Spigelmyer said the report was a "gut punch" to the industry and just plain wrong given the existence of a strong framework of laws and regulations that govern every part of the natural gas industry. He said Shapiro, the top law enforcement officer in Pennsylvania, totally disregarded what has been done over the years to improve regulations and protect the environment…
"He spoke as if we have made no modernizations from a law perspective or a regulatory perspective," Spigelmyer said. (6/30/20)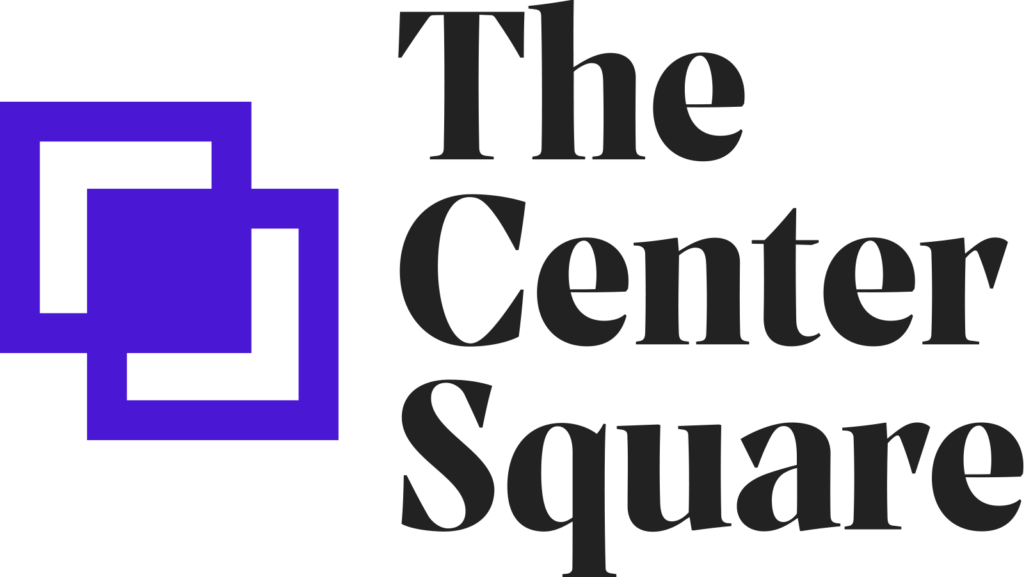 "Pennsylvania gas industry, environmentalists clash over grand jury report on drilling oversight"
Spigelmyer also discredits the report's narrative by highlighting Pennsylvania's national reputation as a model for oil and gas regulatory framework, with 43 laws on the books, seven technical guidance documents and 28 permit authorization packages. In the last decade alone, DEP inspected unconventional well sites more than 134,000 times. He charged that no one on the grand jury, nor Shapiro himself, ever set foot onto a well site.
"For anyone to suggest that we are not protecting our environment and public health while responsibly and safely producing clean and abundant American natural gas should better understand the facts and science behind natural gas energy development," he said. (7/3/20)

"Shale Coalition Pushes Back on Recent AG Accusations Against Gas Industry"
On the day of Shapiro's announcement of the grand jury findings, DEP released its response to the report, saying it "fails as an exposé of a government agency ignoring its statutory duties and obligations." …
"[AG Shapiro] came to the press with the mantra that it was a grand jury report, but clearly this is the AG's report, in reality written by his office and provided to the grand jury," MSC President Dave Spigelmyer told Delaware Valley Journal. "It's full of inaccuracies, it's full of innuendo and misrepresentations, and it over looks Pennsylvania's existing statutory and regulatory framework for development."
The new battle could have consequences for Chester and Delaware counties which host a portion of the Mariner East Pipeline carrying natural gas from across the state to the Marcus Hook terminal.
On Tuesday, Spigelmyer released a letter the coalition sent to the General Assembly refuting seven of the grand jury's findings. Spigelmyer said Shapiro was "maligning Pennsylvania's response to the rise of shale gas development" over the last decade. (6/30/20)
"Coalition defends Pa. gas industry, regulators from grand jury report"
The grand jury called for extending the setback from wells from 500 to 2,500 feet. That would make it impossible to drill wells in much of the state and impact landowners with leases, Spigelmyer said. Pennsylvania currently has the second farthest setback provision in the nation, he said.
It is, he said, "a report which ignores facts and science, is ignorant of current law, omits several dozen regulatory enhancements made over more than a decade, lobs unsubstantiated allegations of uncorroborated events, questions the integrity of state environmental regulators and seeks to sensationalize that which the attorney general clearly does not understand." (7/1/20)
"Marcellus Shale Coalition strikes back at grand jury report blasting fracking industry"
"The attorney general's report exhibits a jarring lack of reality as to how shale gas development occurs in Pennsylvania," David Spigelmyer, president of the Marcellus Shale Coalition, said in a letter to the state General Assembly. …
Spigelmyer wrote that much of the report "conveys 'evidence' that simply relays anecdotal stories offered without proof, corroboration or attribution" and doesn't offer anything to substantiate the claims made by residents.
He wrote that state residents "deserve better than a report which ignores facts and science, is ignorant of current law, omits several dozen regulatory enhancements made over more than a decade, lobs unsubstantiated allegations of uncorroborated events, questions the integrity of state environmental regulators and seeks to sensationalize that which the Attorney General clearly does not understand." …
The DEP's response to the report expressed surprise at "the extent of the factual inaccuracies and confused articulation" in the draft of the grand jury report officials saw prior to its release. They asserted they had a limited opportunity to testify in front of the jury.
The jury's findings, the DEP said in its response, is an incomplete picture of regulations and "relies on unidentified witness snapshots, in some cases from 10-15 years ago."
The department went on to say that the report does not adequately explain the laws the DEP relies on to regulate the oil and gas industry and does not acknowledge checks and balances contained within. (7/1/20)

"Marcellus Shale Coalition Debunks False Claims in PA AG Report"
The fallout continues over a totally fake/manufactured "report" issued by Pennsylvania Attorney General Josh Shapiro last week bashing the shale industry. Mainstream media continues to repeat the false allegations made in the report, making it necessary for the shale industry to respond and debunk the report. (7/1/20)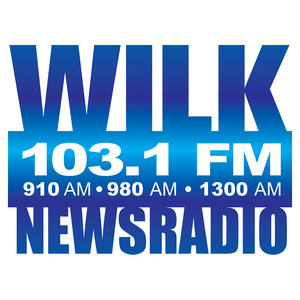 "For the top law enforcement of our commonwealth to continue in a public press conference when he knows the statements he made were legally inaccurate, I think is alarming at best and a failure of his duty to the citizens of our commonwealth." (7/2/20)
"I've been in the industry for 37 years, and it was very clear to me that [the Attorney General] lacked basic knowledge of the business for which he was speaking." … "We've spent the last decade modernizing the regulatory framework for development." …
"Act 13, not only put the impact fee in place, that has raised $1.8 billion for the citizens for our Commonwealth, but it passed more than 40 regulatory enhancements on the environmental side."
"DEP, since the beginning of shale gas development in '08, passed dozens of regulatory enhancements that make Pennsylvania one of the most robust and high performing states in the country." (7/1/20)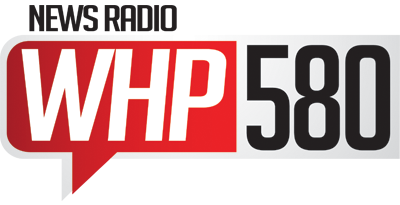 "Pennsylvanians need to know we have a robust regulatory and legal framework. There's no industry under the environmental scrutiny shale gas development is under – and we've welcomed that."
---