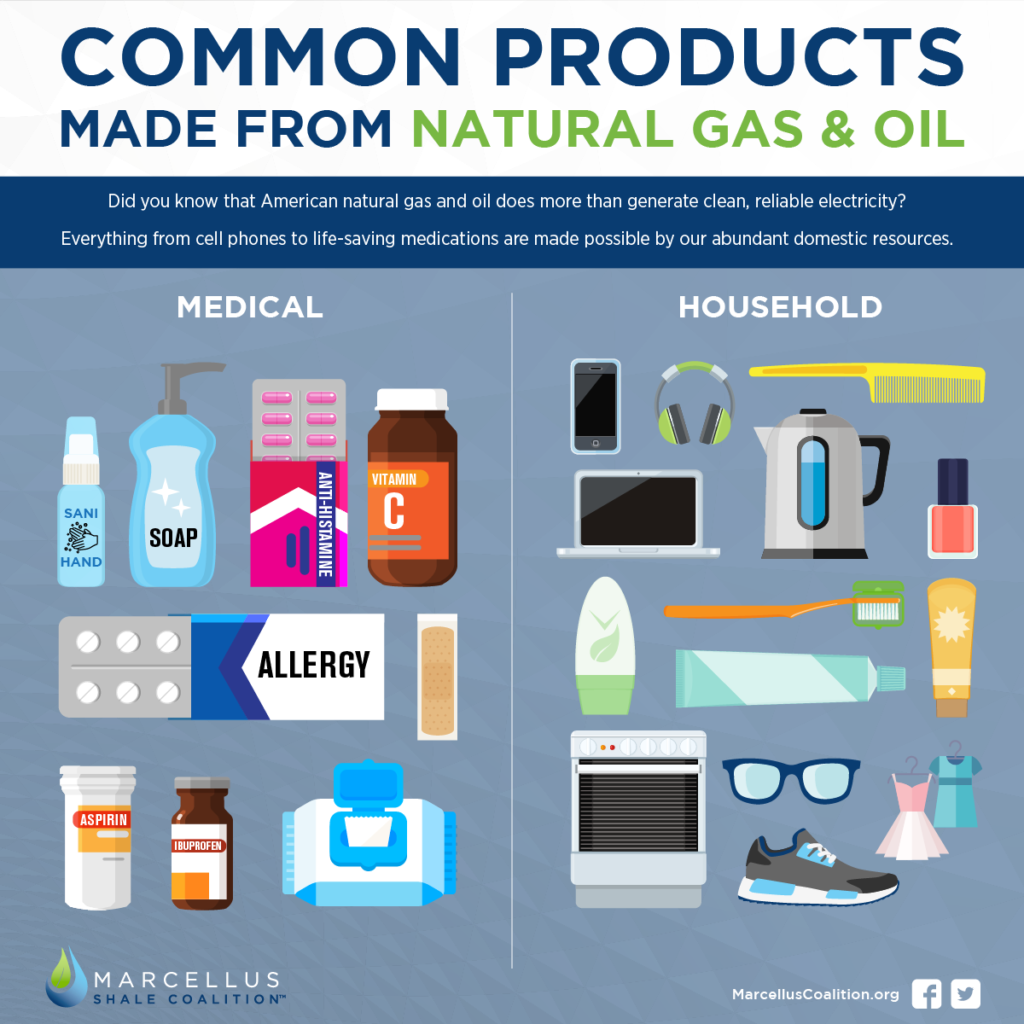 Voters, business leaders, elected officials, and building trades unions agree, abundant natural gas drives manufacturing growth.
Pennsylvania produced natural gas is the key component to manufacturing high-demand consumer goods, from life-saving medical equipment to plastics for smartphones and computers, and fertilizers for growing crops. Low-cost natural gas provides the region with a competitive advantage for manufacturers to invest, grow and generate long-term job growth, which local building and trades unions are eager to fill.
Perhaps now – amid a worldwide public health and economic crisis – more than ever American manufacturing is critically important.
In southeastern Pennsylvania, for example, employees voluntarily spent 28 days straight at the Braskem America complex in Marcus Hook, Pa. to manufacture polypropylene, a chemical compound sourced from natural gas liquids that's used in making N-95 masks and other protective gear.
In Wyoming Co., Procter & Gamble's paper manufacturing plant is working in overdrive to ease the high demand for paper products. That plant runs on natural gas produced beneath the property, making it energy self-sufficient.
Manufacturers continue to look to Pennsylvania and its world class natural gas resource and skilled, ready workforce, for expansion.
A $500 million natural gas synthesis plant, which will convert natural gas into agriculture fertilizers, is in the planning phases. That facility alone expects to permanently employ about 200 Pennsylvanians, in addition to the 600-1,000 needed for construction. Another in Luzerne Co. is being considered that will result in similar economic impact.
Some want to see this American manufacturing renaissance – and the thousands of good-paying, including many union, careers – eliminated by either halting the growth of new facilities or the natural gas wells that make this possible. 
It should not be lost on anyone that natural gas is delivering a manufacturing revival and critical to sustaining modern life. From ventilators to antibacterial wipes, natural gas creates life-saving equipment while providing a reliable energy source to power our homes, hospitals, and vehicles.
Here's a closer look at what bipartisan majorities, unions, and business leaders have to say about furthering energy and petrochemical development in Pennsylvania:
---