Hand-sanitizer, life-saving pharmaceuticals, anti-bacterial wipes, medical gloves, and disinfecting products and soap – just a few of the millions of everyday products essential to modern life created with American natural gas and oil. At the same time, affordable domestic natural gas reliably heats our homes, keeps the lights on and is a key component in countless everyday consumer goods and products that enable our lives.
Consumer products, medical supplies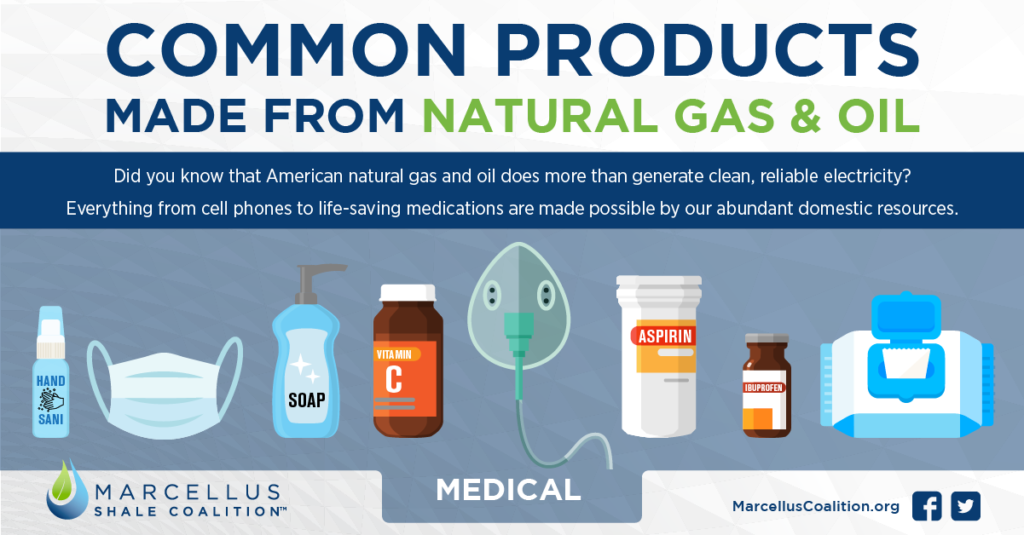 Pennsylvania is the nation's second largest natural gas producing state, and much of the energy produced here comes in the form of natural gas liquids like ethane, butane and propane, which are the primary feedstock in both chemical and petrochemical manufacturing.
Products like hand-sanitizer, soap, tape and medicines rely on chemicals created from a natural gas feedstock. Other plastic goods, like surgical masks, ventilators, IV bags, medicine bottles and food packaging are made from the product produced at petrochemical manufacturing facilities, like the one being built in Beaver County.
Other common medical products made from natural gas and oil:
Antiseptics
Aspirins
Allergy medications
Bandages
Capsules
Cortisone
Deodorants
Hearing aids
Masks
Rubbing alcohol
Solvents
Surgical Gloves
Tape
Adhesives
Vitamins
Ventilators
High-tech medical equipment, reliable & affordable power

In addition to the plastics, metals and adhesives used to create physical products, natural gas provides clean, dependable and affordable electricity. The electric power sector was the nation's largest consumer of natural gas in 2018, accounting for 35% of total consumption.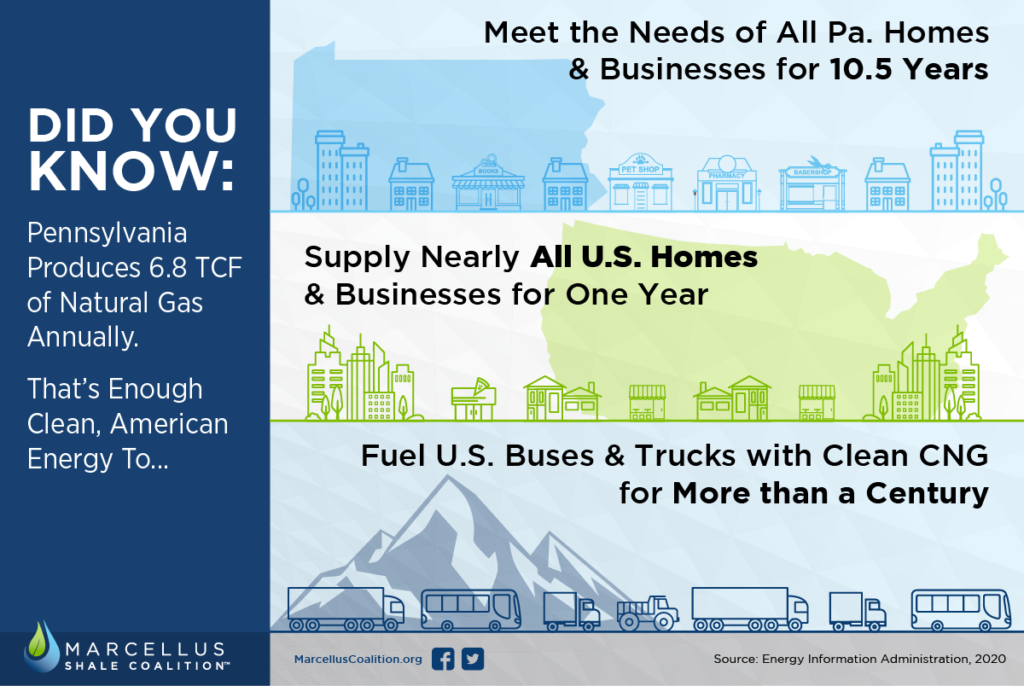 Hospitals across Pennsylvania are turning to natural gas for on-site, reliable heat and power generation. The new Allegheny Health Network Wexford Hospital has a natural gas power generation facility that supplies all of the building's heating, cooling and electrical needs. Lancaster General Hospital built a natural gas power plant that provides the bulk of its electricity needs.
Abundant natural gas supply enables hospitals, state-of-the-art research laboratories, small businesses, manufacturers and consumers to access the affordable energy they need. Natural gas powers our way of life, keep us safe and secure and ensures that medical and public health workers on the front lines don't have to worry about whether the lights will stay on.
---