It's been eight years since Pennsylvania enacted a unique tax on natural gas extraction – and local governments, communities and environmental conservation programs continue to be the clear winners.
Former Gov. Tom Corbett signed Act 13 into law in 2012, imposing an additional tax on unconventional natural gas production with counties and municipalities directly benefitting from the bulk of the annual revenues.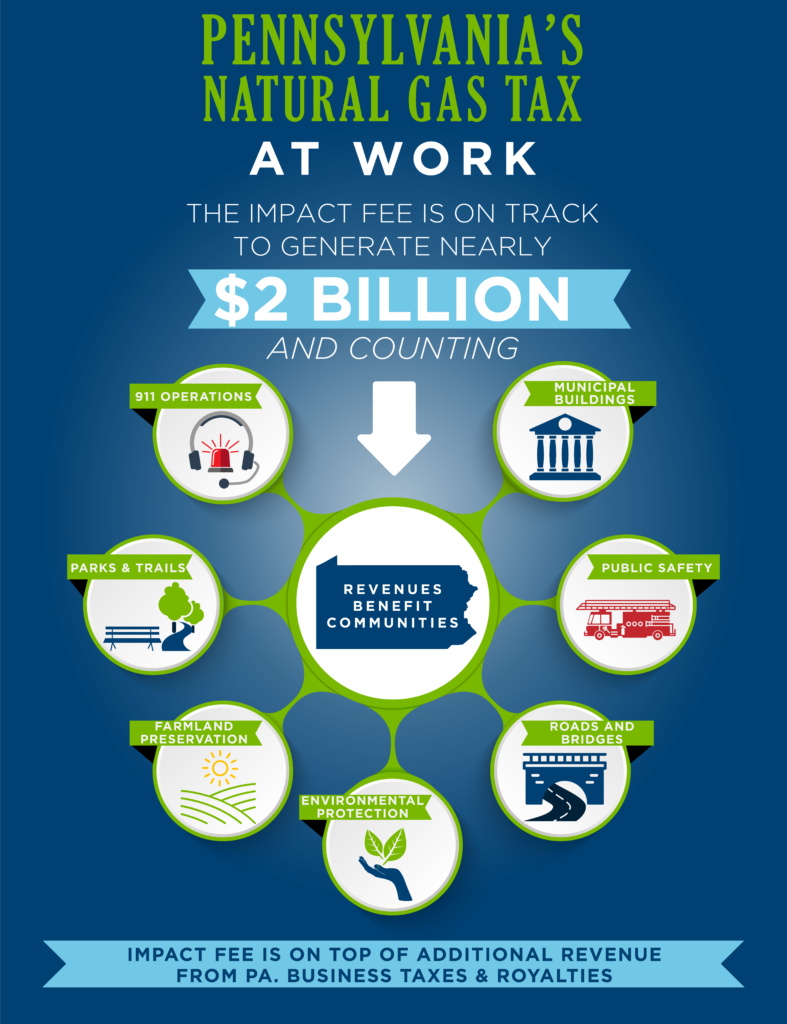 With projects ranging from community and economic development programs to environmental conservation efforts, nearly $2 billion has been generated in new revenue, with each of the state's 67 counties receiving annual revenues. And that number that keeps on growing – with the tax generating on average $200 million each year.
The City of Philadelphia benefits, for example, as the recently approved Philadelphia Parks and Recreation MLK Jr. Trail Modernization Project will be funded through impact fee dollars.
With the impact tax on the books for eight years, here's a look at eight local projects made possible by Pa.'s tax on natural gas development: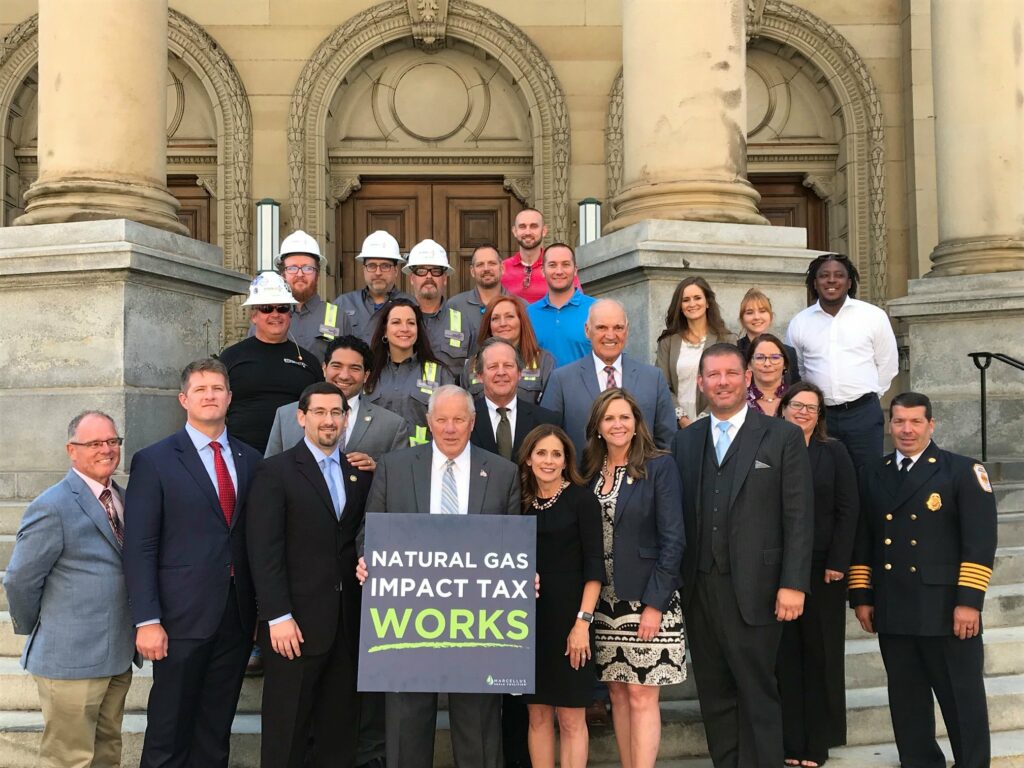 Flood mitigation, abandoned mine treatment, park development and watershed protection in Westmoreland, Allegheny Counties
"The latest round of grants from the state's natural gas impact fee will help fund projects in Western Pennsylvania involving flood mitigation, abandoned mine treatment, park development and watershed protection… In Westmoreland and Allegheny counties, the Commonwealth Financing Authority recently approved projects totaling $2.9 million — $2.3 million for Allegheny County and $600,000 for Westmoreland County." (Pittsburgh Tribune-Review, 11/20/17)

Montco, Chesco receive thousands from Marcellus Shale impact fees
"Chester and Montgomery counites may not have drilling for natural gas occurring in their confines, but both counties are profiting from the practice. Montgomery County has received $774,000 from the Marcellus Shale Legacy Fund/Greenways and Chester County will receive $485,000." (The Mercury, 6/11/14)

Elk County Avoids Tax Hike
"The availability of Marcellus Shale gas (Act 13) funds has been a source of revenue that has been discretionally used to the taxpayers' benefit. And thus has aided what otherwise would be budget shortfalls." … The board also approved $50,000 in grants of its Impact Fee shares to projects ranging from equipping St. Mary's Police with body armor to expanding local drug and alcohol treatment services. (The Bradford Era, 12/3/14)
---