We recently spoke with Jamey Stynchula and Tom Turpin of GEI Consultants to learn more about their practice and how they service Pennsylvania's oil and gas industry. This interview has been edited for brevity and clarity.
Q. To start, could you introduce GEI and give a brief history of your practice?
Jamey Stynchula: GEI Consultants, Inc., or GEI, was founded 50 years ago by 5 geotechnical engineering graduates from MIT in Boston. We've been growing and diversifying ever since. When I started about 10 years ago, we had about 250 employees and now have close to 1,000 with 43 offices, including three in Canada. Our most prominent practices are geotechnical, environmental, and water resources. We also have civil engineering, environmental permitting and structural engineering. We've grown more into a full-service firm that provides a wide range of services.
Tom Turpin: I personally do quite a bit of compliance and health and safety work; everything from creating compliance programs to permitting for organizations. I am relatively new to the organization. I've been tasked with trying to develop our compliance services and get our program up and running. These services have been expressed as a need by some member companies of the MSC, and that's one of the reasons we joined – to get us in contact with organizations who need these services.
Q. How did GEI come to develop the practice in the Appalachian Basin?
Jamey Stynchula: A lot of our work beforehand and now is with manufactured gas plant (MGP) remediation, so we got involved with utility companies and did work for most of the major downstream gas utilities in the country. It was a natural process for us to work our way up the chain and support the other branches of the companies with capital improvement exploration, permitting, and design.
We had to build our practice here from the ground-up organically and really leverage our existing relationships. Because we were based out of New England, there was not a lot of awareness in the company about what was going on in Pennsylvania. We had to work to bring that to people's attention within the company and bring people down from New England to MSC meetings before they even realized how much of an impact the revolution was having and how much economic activity it was generating. People didn't realize there was such a strong domestic source in the Appalachian Basin.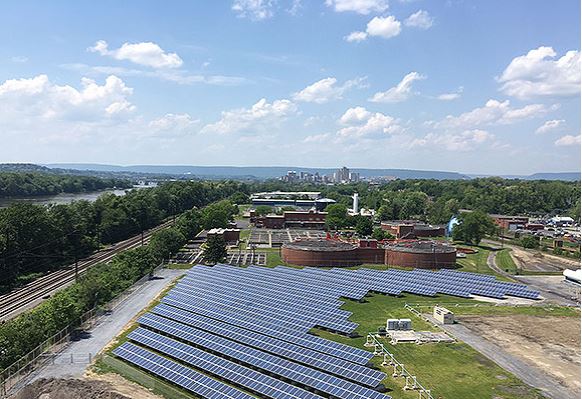 Q. What would you say differentiates GEI from other peers in the industry?
Jamey Stynchula: If you have a project that is in need of a little bit more expertise, I think that's where we shine compared to other firms. We provide strong solutions with innovative technologies. We really add value when there are geotechnical and environmental issues together on a project.
Q. Where have you experienced the value of an MSC membership?
Jamey Stynchula: One of the reasons we joined and still participate in the Marcellus Shale Coalition is because we wanted to work our way up from the regulated distribution utilities to the oil and gas production area, especially in Pennsylvania. We became members in September 2018, and I think our existing clients have since appreciated our regulatory knowledge and awareness of issues, which comes from attending the MSC committee meetings. Participating in the committees and getting to know people and develop relationships at the meetings and knowing what the key projects are has really been beneficial to us.
Tom Turpin: I'll add one thing which has certainly been of value is that we've gotten to understand the culture out there and how the regulatory environment impacts our clients. That's definitely something we were not aware of before becoming members of the MSC.
Q. If there is one thing you want to tell a neighbor or friend who is unfamiliar with the industry, what would that be?
Jamey Stynchula: I would tell them that natural gas is really a companion to renewable energy. The industry does a great job of regulating and taking care of the environment, and there are people in the industry that are just as concerned as environmentalists are about wanting a clean environment with reliable energy sources.
---