Earth Day provides an important opportunity to celebrate the meaningful environmental progress that our nation and the Commonwealth continue to make thanks to natural gas. Local production of abundant, clean-burning natural gas means we don't have to choose between environmental progress and economic growth. We can and do have both – and Pennsylvanians are realizing the benefits of cleaner air, economic growth, and consumer savings directly tied to the energy we produce here.
On Earth Day 2018, here are 5 (of many) reasons to thank natural gas:
The U.S. is #1 in Carbon Emission Reductions: According to the EPA's Greenhouse Gas Emissions database, released this week, U.S. carbon emissions are at their lowest point in a quarter-century. The United States, in fact, has cut its carbon emissions more than any other nation in the developed world. Why? Credit the clean-air progress to expanded use of clean-burning, domestic natural gas in power generation. As a team of Carnegie Mellon University researchers recently reported, thanks largely to expanded natural gas production and use, the United States has "come quite far in reducing carbon dioxide emissions," already reaching the 2025 emission targets outlined in the Clean Power Plan.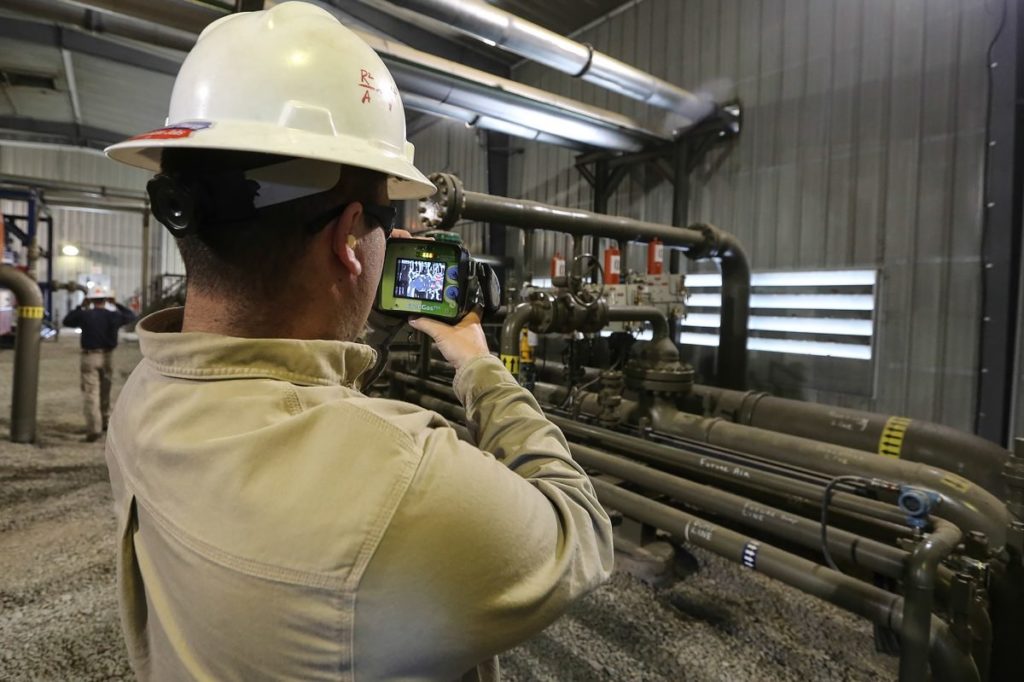 A Southwestern Energy employee uses a special camera to identify and repair leaks at a Susquehanna Co. compressor station. (Philadelphia Inquirer, 10/5/17)
This broadly shared success should be celebrated — not just on Earth Day, but every day of the year.
**BONUS** Natural Gas Complements Renewable Energy Development: Clean, domestic natural gas provides reliable baseload power, complementing highly intermittent renewable energy sources like wind and solar. After all, natural gas is there to make sure the lights stay on when the wind doesn't blow and sun doesn't shine.