PITTSBURGH, PA – During its annual meeting, the Marcellus Shale Coalition released a new video – Generational Opportunities – highlighting the continued job growth and economic progress tied to American natural gas.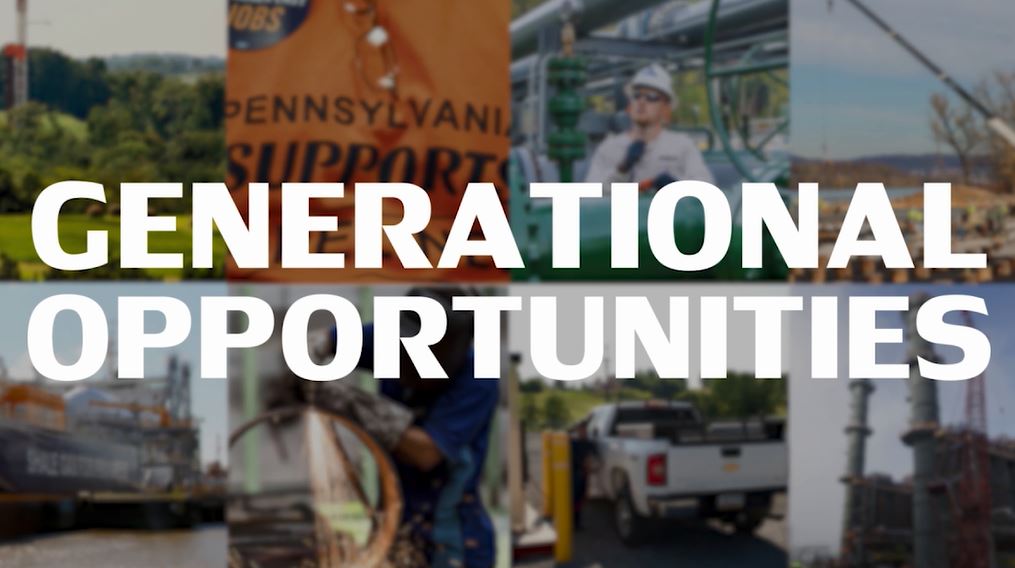 Click HERE to view this video online.
"We have generational economic and environmental opportunities ahead of us thanks to our abundant supplies of clean-burning American natural gas," said MSC president David Spigelmyer. "Manufacturers now have a competitive advantage. Hard-working Pennsylvania families are enjoying significant energy savings. And our environment, especially air quality, continues to sharply improve."
"Our industry is very proud of the accomplishments that we work hard together to achieve throughout 2017," Spigelmyer added. "With competitive policies that place a priority on local job creation and making Pennsylvania a global energy and manufacturing leader, there's no doubt that the opportunities ahead are indeed generational."
Watch Other Annual Videos
# # #
The Marcellus Shale Coalition (MSC) works with exploration and production, midstream and supply chain partners in the Appalachian Basin and across the country to address issues regarding the production of clean, job-creating, American natural gas from the Marcellus and Utica Shale plays. For more news and updates, follow the MSC on Twitter and Facebook.