Work began this week on another clean-burning natural gas power plant that will generate enough electricity for 1 million homes in our region, the Tribune-Democrat reports. The Fairview Energy Center in Cambria County is one of more than a dozen natural gas power plants that have been announced, are under construction, or were brought online in Pennsylvania in the past few years. These facilities represent more than $9 billion in new investment and over 5,000 new jobs – including for many building trades union members – in the Commonwealth alone.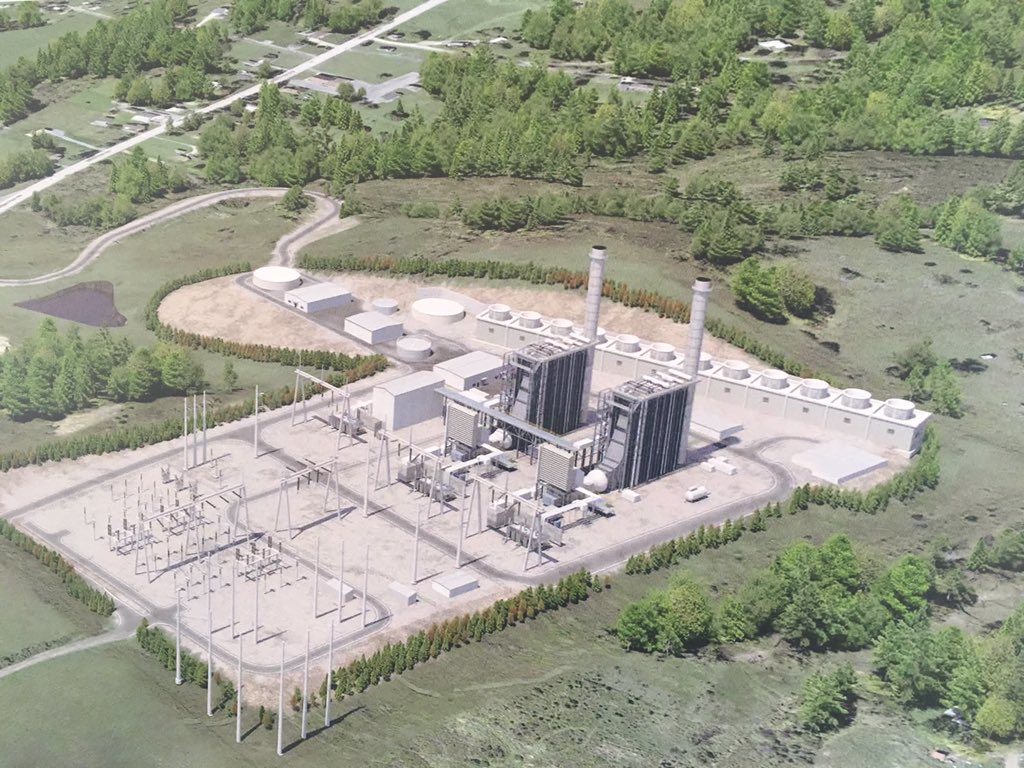 And it's happening right here in Pennsylvania because of affordable and abundant natural gas.
According to a new report from Univ. of Pennsylvania's Kleinman Center of Energy Policy, Pennsylvania consumers enjoy gas bills that are 40% lower than in 2008. As author Christina Simeone said, "shale gas has been a clear win for consumers."
MSC's Dave Spigelmyer wrote in an Altoona Mirror column this week, "thanks to our abundant natural gas resources, we have another generational opportunity to unleash American manufacturing." Natural gas and natural gas liquids are the primary feedstocks for many manufacturing and petrochemical operations, including those that produce plastics. They rely on an affordable, reliable natural gas sources, giving Pennsylvania a natural energy advantage to attracting new manufacturers.
While there are significant opportunities for growth in power generation, manufacturing, and consumer use, "policymakers, too, need to recognize this opportunity and look toward pro-growth solutions to attract investment, not drive it away," Spigelmyer wrote.
Here's what they're saying:
CLEAN, RELIABLE POWER
U. Penn Report: Shale Gas has Saved Pa. Consumers a Bundle: Pennsylvania consumers, who formerly paid more for natural gas than the national average, have enjoyed a bigger reduction in energy prices since the Marcellus Shale gas boom began a decade ago, according to a new report by the University of Pennsylvania's Kleinman Center for Energy Policy. Residential gas prices have fallen 40 percent in the state since 2007, compared to 34 percent nationwide. And the price of gas for Pennsylvania electric-power producers — the biggest buyers of natural gas — has fallen 79 percent over the decade, driving down electricity prices, according to the report presented Friday. … Because of the drop in prices, customer debt to Pennsylvania gas utilities has fallen by $49 million, and utilities have terminated 79,000 fewer customers for nonpayment. (Phila. Inquirer, 10/27/17)

Cambria Co. Natural Gas Power Plant "is a Real Benefit for Our Community": The $700 million CPV Fairview Energy Center will generate 1,050 megawatts of electricity from turbines powered by natural gas and ethane, a liquid extracted with natural gas. "When this facility goes commercial in 2020, we are going to have enough power to power a million homes," project developer Competitive Power Ventures President and CEO Gary Lambert said Tuesday during groundbreaking ceremonies. "That's a lot of homes from one small facility with a relatively small footprint here in the community." … CPV Fairview is being built on a former industrial dump site and junkyard. Bruce Baker, Jackson Township supervisors' chairman, said the cleanup was long overdue. "The benefit that we got from the cleanup of this site is astronomical," Baker said. "You couldn't imagine 200,000 tons of junk buried 25 feet deep. This is a real benefit for our community." Baker pointed to CPV Fairview's financial support for Jackson Township Volunteer Fire Company, Jackson Township Festival and other community programs. The project is already paying benefits for area businesses, he added. "This is arguably one of the biggest events that ever happened in Cambria County – especially Jackson Township, for sure," Baker said. … Brownfield cleanup concluded over the summer and site preparation and leveling is currently underway, with up to 100 workers on the site each day, construction manager Jeff Ahrens said. Actual construction will begin in December and continue for about two years, creating up to 400 construction jobs. (Tribune-Democrat, 10/25/17)
Natural Gas Power Plant Generates Clean Electricity for 1 Million Homes: Cambria County officials today broke ground on a $700 million energy project … The facility will use advanced gas turbines and a steam turbine, to produce electricity from both natural gas burning and steam generation. CPV President and CEO Gary Lambart says the center will provide electricity for nearly a million homes. "The reason the facility is located here is we have the major 500 kv transmission lines that cross the site and we're tying into those transmission lines which can distribute electricity all over the Pennsylvania, New Jersey, and Maryland region." The project will create 600 to 800 construction jobs. (WTAJ, 10/25/17)
Natural Gas Power Plant in Lackawanna Co. is "Going to Create a Lot of Jobs": If you drive along the Casey Highway in Lackawanna County's Mid Valley — there is no missing it. For more than a year construction has been underway on a new natural gas power plant in the Jessup area. … "It's a large facility with a lot of equipment and it's exciting to see it come together," said Jason Carey, Invenergy Plant Manager. Invenergy, the company building the new natural gas power plant is now partnering with Lackawanna College giving out four scholarships to help train the next generation of workers. … When it's complete this plant will generate enough electricity to power nearly one million homes. During this construction phase nearly 1,200 people are working at the site. … "I think it's great. I think it's going to create a lot of jobs. It's going to bring this area back to where it used to be," said Brandon Bouton, of Scranton. Invenergy says construction on the entire project has just passed the half-way point. They say their power plant will be low impact to the community but high impact to the energy industry. "I'm looking forward to it starting up and starting to produce power which is the purpose that we're here," noted Carey. (WBRE, 10/25/17)
Proposed Natural Gas-Fired Facility Fuels Hope for New Jobs: Since the closing of Ormet Aluminum Corp., Monroe County has been struggling with one of the highest unemployment rates in the state, but the natural gas industry has given the county hope for real economic development. The latest reason for hope is a new proposed natural gas-fired power plant that has already been permitted by the Ohio Power Siting Board for construction, but is awaiting final approval of air permits from the Ohio Environmental Protection Agency. … Speakers urged the Ohio EPA to approve all permits, due to project leaders' promise to bring 300-350 temporary construction jobs to the area and at least 20 permanent skilled trade jobs. Monroe County Economic Development representative Jason Hamman said the plant would likely act as a catalyst to attract more development to the former Ormet property at Center Port Terminal along the Ohio River. "From an economic developer's standpoint, I can't express to you how thankful I am to see new, long-term development coming here," Hamman said. … Affiliated Construction Trades Ohio representative Rob Dorns and Bill Hutchinson of Marietta also gave their testimony about the benefits of the project, including jobs, economic growth, environmental stewardship, and help for the opioid epidemic. "This project could be the catalyst for significant redevelopment of the 1,700-acre site. This redevelopment means jobs," Hutchinson said. "If you want to see the local economy drastically improve, bring jobs to the area. If you want to see the scourge of the opioid epidemic abuse eliminated, bring jobs to southern Ohio." (Intelligencer, 10/26/17)
MANUFACTURING UNION WORKFORCE OPPORTUNITIES
Filling the Gap: Shell's Cracker a Game Changer for Construction Industry: Pouring concrete at Royal Dutch Shell's ethane cracker plant is providing a solid foundation for Charles Chilelli and his family. After a stint in the military, Chilelli joined the Keystone + Mountain + Lakes Regional Council of Carpenters union as an apprentice in February 2015…. Chilelli began work at the cracker June 5, pouring concrete for foundations, columns and "everything else." The job – and the pay — has "been way better than expected," and he hopes to continue working there for the next three years. … The work — and being part of a union — also comes with its perks, including an associate's degree, health benefits and a pension, all of which was important to Chilelli, who has a wife and two kids to support. … Shell expects to start what it calls its vertical construction — basically building the buildings themselves now that most of the site work and foundation is done — in the fourth quarter, according to External Relations Advisor Joe Minnitte. That means by the beginning of next year, work will be going full speed, and almost all of the trades will be needed. … Jeff Nobers, executive director of the Builders Guild of Western PA, noted there are upward of 920 union tradesmen on site at the cracker, a number that's expected to rise to 1,000 by the end of the year, and hit a peak of 6,000 around mid-2019. The biggest needs at the cracker will be for electricians, carpenters, iron workers, steamfitters, insulators and sheet metal workers when construction is at its peak. … Overall, among the 16 trades the Builders Guild represents, it is anticipating a 20 percent increase in apprentices next year. … But it's not just the cracker site that will need work: Firms that are putting up stakes around the cracker will need construction work done as the industry takes off, as will other current and future projects throughout the region in a variety of industries. … "What we foresee in '18 into '19 and going forward is there's billions of dollars of construction taking place in this region over the next several years," Nobers said. "A guy who has been in construction 40 years said, 'I have never, ever seen it like this. Nothing like this.' The challenge for us is to recruit people." … Jim Cassidy, business manager and financial secretary for Insulators Local 2, also believes the work will last long past this one project. "I really believe this is going to be ongoing," he said. "I've seen it with the gas industry and the cracker plant. I've been in this industry 32 years now, and I've seen the busy times. … The cracker plants are not going to stop. There are power plants under construction." (Business Times, 10/26/17)
Join the conversation on social media with #NatGasWorks, Liking the MSC's Facebook page, and following our blog.