A so-called "investigation" by activists at a fringe blog called Public Herald has become the latest, of many, examples of the highly coordinated, well-financed attack against safe, responsible, job-creating American natural gas.
According to the activist blog, "Public Herald is nonprofit, fearless investigative journalism. Our independence is guaranteed. We're publicly funded, which means we work for and are supported by public donations."
While the blog's recent propaganda "report" attacking the natural gas industry is woefully short on legitimate, fact-based information, true to form, Public Herald is certainly delivering on its commitment to advance its funders' out-of-the-mainstream agenda.
So who's at the blog's helm and who are its principal funders? Here's a quick look at the tired playbook aimed at spreading misinformation and fear.
The blog is run by two anti-energy activists, Melissa Troutman and Josh Pribanic. A quick look at their Twitter feeds speaks directly to their deep, anti-energy biases: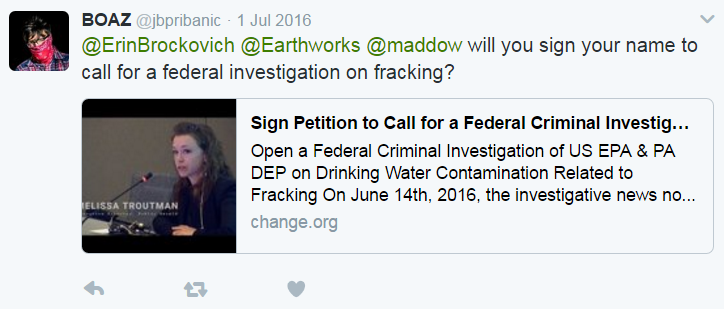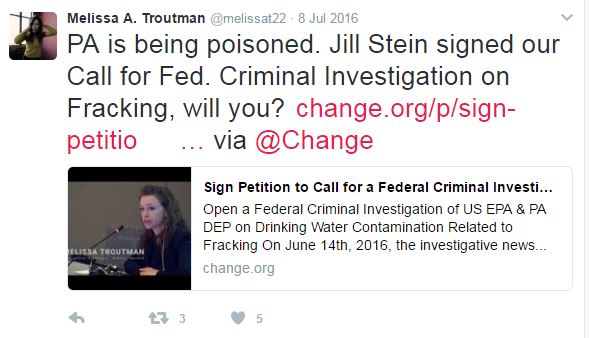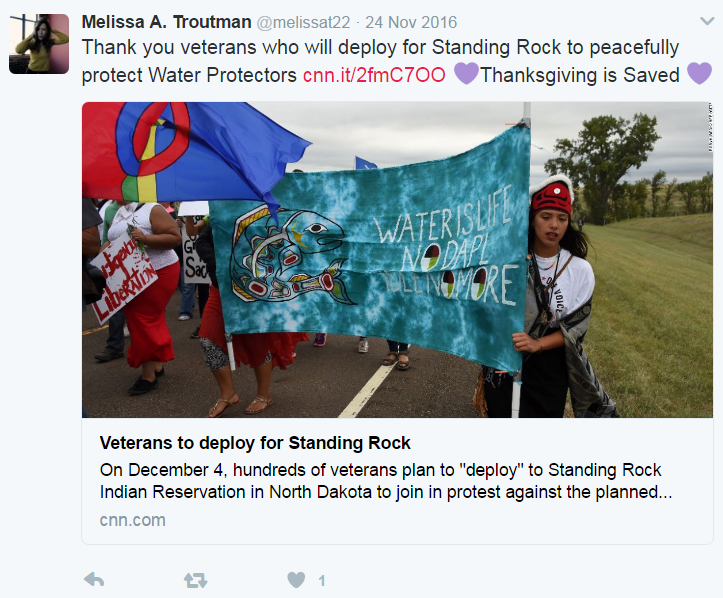 As Public Herald discloses, their investigation was "funded by grants from The 11th Hour Project and The Heinz Endowments."
As the Associated Press and other objective news outlets have reported, the Heinz Endowments funnels millions of dollars to anti-natural gas  organizations and "drilling foes", like the Clean Air Council, Earthworks, Earthjustice, Physicians Scientists & Engineers for Sustainable and Healthy Energy and Penn Future, to name a few. Similarly, The 11th Hour Project is bankrolled by California billionaire Eric Schmidt, the 100th-richest person in the world according to Forbes. More here on Schmidt's anti-energy activism support:
Google chairman Eric Schmidt has set up a family fund to rally the public against shale gas, and the Chorus Fund has amassed $40 million for the same purpose. The Heinz Foundation has handed out some $12 million in recent years, mostly to stir opposition in Pennsylvania, where shale-gas extraction has proceeded with bipartisan support. The 11th Hour Project gives about $3 million in annual grants to feed "grassroots" anti-fracking campaigns, targeting California, Maryland, and New York. It also supported the Gasland series.
In an incredibly weak attempt to legitimize and validate Public Herald's research, the bloggers turn to fellow "researchers" to comment on their "findings" – researchers who also receive handsome amounts of financial support from anti-energy foundations, including the Heinz Endowments. Specifically, Anthony Ingraffea and John Stolz, are both Heinz-funded researchers who continue to peddle "reports" attacking natural gas that have debunked by independent experts, academic peers as well as state and federal regulators.
Since its initial release over a week ago, not a single reputable news organization reported on the blog's "findings," which wasn't necessarily surprising given the activists' lack of credibility, their clear bias and objectively false claims. However, more than a week after its release, StateImpact PA – a regional NPR affiliate – blogged on the "report." So let's follow the money further. StateImpact PA, although not initially, did ultimately disclose their mutual funder: "The Heinz Endowments provided funding to the Public Herald for their investigation, Heinz also provides funding to StateImpact Pennsylvania."
So there you have it. Yet another clear example of a playbook that we continue to see on display: deep-pocketed anti-natural gas organizations bankroll the "research", the activists, and the "news." No wonder, as Gallup found recently, that Americans' Trust in Mass Media Sinks to New Low.
Visit the MSC's blog for fact-based information about clean-burning, job-creating information. And be sure to follow us on Twitter and Facebook for the latest news about how natural gas is Moving America Forward.