As we gather with family and friends to celebrate Thanksgiving, we're thankful for our domestic energy revolution and the hundreds of thousands of hard-working men and women who produce affordable, reliable supplies of clean American natural gas in the Marcellus Shale and elsewhere.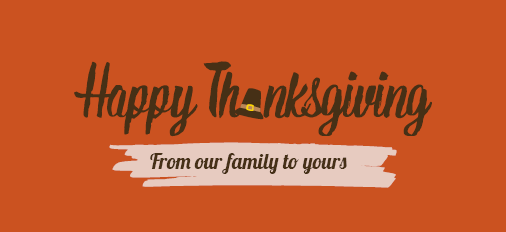 In less than a decade, America's energy outlook has transformed from scarcity and dependence – often on foreign nations that don't share America's values – to abundance and strength. This revolution, the result of continued responsible development of our abundant shale oil and gas reserves, means our country is more energy secure, families are experiencing meaningful savings, manufacturers, are expanding and creating new jobs after decades of decline, and our air quality continues to make significant improvements.
Consider the meaningful progress we can be thankful for because of domestic natural gas:
More Energy Secure: Just last week, for the first time since Dwight D. Eisenhower was in the White House, the United States became a net exporter of natural gas. This historical achievement is worth celebrating, as our domestic supply of natural gas – much of which continues to be produced responsibly throughout the Commonwealth – can meet the demand of our modern economy while benefitting allies around the globe.
European allies are calling on congressional leaders to support legislation that would expedite and further open up LNG exports to their countries. And MSC's Dave Spigelmyer wrote in a July column, "commonsense policies that recognize our abundant energy resources as an asset – not a liability – can continue to strengthen our nation's standing in the world."
Manufacturing Renaissance: Regional businesses, too, are benefitting from our abundant natural gas supply, as American manufacturing is experiencing a renaissance of production, growth, and hiring. MSC's Dave Spigelmyer joined Washington County Chamber of Commerce leader Jeff Kotula in celebrating this domestic energy-driven American manufacturing comeback, writing in a recent Observer-Reporter column that "thanks to America's natural gas revolution, led in large part by Washington County and our commonwealth, we are now witnessing a domestic manufacturing rebirth that almost no one could have projected even a few years ago."
Stronger, United Communities: A stronger manufacturing and energy sector means more jobs – many of them for Pennsylvania's hard-working union members – and stronger communities. As the Beaver County Times reported, nearly 1,000 people attended a career fair, "ready to fill the thousands of jobs for the construction and operation of Shell Chemicals' ethane cracker plant."
So this Thanksgiving, let's be thankful for American natural gas – it's Moving America Forward.