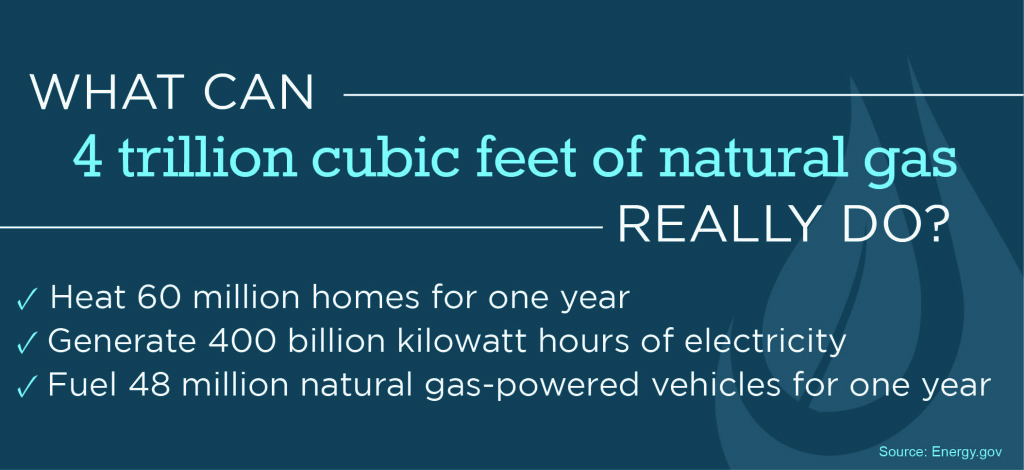 Pennsylvania's natural gas production broke another record, exceeding 4 trillion cubic feet of clean-burning energy in 2014, according to new state data. That number – nearly 1 trillion cubic feet more than 2013 – represents more than a quarter of the nation's total natural gas production.
With domestic energy production levels on the rise, Mark Perry, an American Enterprise Institute economist, writes that America's shale revolution is turning the U.S. into a "world energy superpower". "An extraordinary economic and environmental success story is unfolding," Perry writes in a recent Investor's Business Daily column.
Locally, our region has experienced positive gains tied to shale development. From the creation of 45,000 good-paying union jobs, to the more than 243,000 Pennsylvanians working across the industry, to the $630 million paid in impact fee taxes, shale is a true driver of our economy. In a recent Post-Gazette letter, a local labor leader underscored these benefits, writing: "The middle class in our region is on the rise for the first time in a long time, and the nearly 2,500 steamfitters I represent, and their families, depend on these opportunities associated with this new energy renaissance to maintain a middle-class lifestyle."
Just yesterday, UGI Corporation announced that it intends to build a $160 million, 35-mile pipeline to deliver abundant supplies of clean-burning shale gas to a planned 1,000 megawatt power plant in Snyder County. The company expects the project will directly create over 800 new jobs. And regional educational institutions, with the help of shale impact tax revenues, are "training local people for employment in the natural gas industry."
Yet despite the immensely positive local, national, and global impacts we're experiencing, some policymakers are pushing for higher energy taxes — a move that would undoubtedly stifle job and economic growth and "squander a tremendous opportunity."
Commenting on yesterday's Pa. DEP production data, the MSC's Dave Spigelmyer tells the Tribune-Review that "Reports like this should serve as an important reminder to policymakers that we must continue to pursue solutions aimed at creating new jobs, not higher energy taxes."
Along with local governments and labor unions, small business owners across Pennsylvania – like Jim Greenley of Greenley's BBQ and Bill Hampton of Sugar Hollow Water Services — will be especially hard hit by higher energy taxes.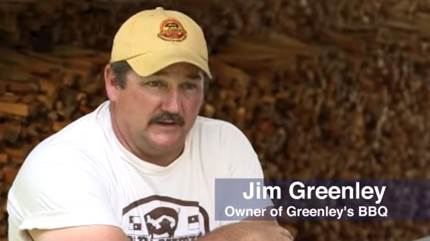 "If people in Harrisburg levy an energy tax, it will be devastating to me, my family, our community, and our state," Greenley said. "If I could say one thing to the politicians in Harrisburg about the gas tax, 'Don't do it.'"
(Click HERE to watch)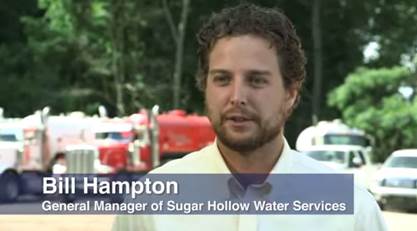 "Any new proposed tax on natural gas companies would have a negative effect on not only our business but my family and all the people in this local area," Hampton said. "I would ask Harrisburg to promote policies that promote job growth, rather than proposing new taxes that make it harder to develop natural gas."
(Click HERE to watch)
Here's what they're saying about Pennsylvania's record-breaking energy milestone as well as the economic and job security threats posed by higher energy taxes:
RECORD-BREAKING PRODUCTION
Pa.'s Natural Gas Production Breaks Record: Pennsylvania shale gas fields yielded slightly more than

4 trillion cubic feet of natural gas during 2014, a record

, according to the state DEP. According to semiannual production numbers, which are self-reported by the industry,

Pennsylvania's shale gas wells produced 2.08 trillion cubic feet of gas in second half of 2014

, up from the 1.94 trillion produced in the first half of the year. In 2013, Pennsylvania produced 3.1 trillion cubic feet of gas. (Pittsburgh Business Times, 2/17/15)
Production "Rates That a Few Years Ago Nobody Really Thought Possible": Drillers set a record and expect to continue the increases. … "

It's rates that a few years ago nobody really thought possible

," said David Yoxtheimer, a researcher at Penn State. "Basically, we're seeing a trillion cubic feet of growth per year. I think if you were to even ask the industry if they were to be expecting that…they would not have guessed those kinds of rates of increase." (Tribune-Review, 2/17/15)
Pa. is "Helping to Power America":

Drilling companies in Pennsylvania have broken yet another record, as shale gas production jumped 30 percent last year

, according to new data released by the state DEP. Marcellus Shale drillers produced more than 2 trillion cubic feet of gas in the second half of 2014.

Throughout all of last year, they produced 4 trillion cubic feet– or about 16 percent of what the entire United States consumes on an annual basis

. "Economic growth from natural gas production has translated into increased disposable income for families and more profitable businesses," said Frank Macchiarola of America's Natural Gas Alliance. "

Pennsylvania also is supplying the rest of the country with abundant natural gas helping to power America

." (StateImpact, 2/17/15)
 Continues to Strengthen American Energy Security: In yet another

record-setting six months

, Pennsylvania's unconventional gas producers pulled more than 2 trillion cubic feet of gas out of the ground during the second half of 2014, according to data released by the state DEP on Tuesday. …

About 30 percent of the state's gas production came from southwestern Pennsylvania

during the most recent reporting period. Washington County was the third most prolific county in the state, following Susquehanna and Bradford counties in the northeast.. (Post-Gazette, 2/17/15)
 HIGHER ENERGY TAXES WOULD STIFLE POSITIVE GROWTH
Higher Energy Taxes Would Be a "Big Blow" to Pa.'s Economy:

Industry officials worry [higher energy taxes] could be a big blow to an industry still in the early growing stages

. "

This proposal will take money from our area

, far out of proportion to what is brought in," said state Rep. Carl Walker Metzgar. He said the governor's levy would also impact land and farm owners who have signed leases. Many times, their contracts require the landowner to pay for part, or all, of any severance tax enacted. MSC President David Spigelmyer said: "

Make no mistake, adding a 5 percent tax to any sector is going to reduce capital spending and hit the supply chain

,

especially Pennsylvania-based small and mid-sized businesses

.". (Tribune-Democrat, 2/16/15)
Labor Leaders, Small Businesses and Local Officials Voice Concern: Labor leaders, small businesses and local government officials worry about the

negative effect "that even higher energy taxes will have on the commonwealth's economy

," said Dave Spigelmyer, president of the MSC. "

Pennsylvanians are looking to their elected officials to help create new jobs, not higher energy taxes

." (Tribune-Review, 2/16/15)
"Voters Across the Political Spectrum Strongly Support Shale Development": A December Honeywell poll found that "a supermajority of

75 percent believes that natural gas development in the U.S. is driving economic resurgence in the nation

, specifically in sectors including manufacturing." New energy taxes will hurt Pennsylvania's competitiveness, risking sustained job creation and the downstream opportunities –

especially those associated with manufacturing across southeastern Pennsylvania

– tied to this generational opportunity. (Philadelphia Daily News letter, 2/13/15)
For more facts and information, connect and engage with the MSC on Facebook and Twitter.